Can anyone else believe it is already May? Well, it's true and it can only mean one thing; Cinco de Mayo is upon us! It's definitely one of my favorite holidays to celebrate, and Irving has all you need for the best fiesta. Whether you are dining in, sipping margaritas at happy hour, or taking food home to go all night long with friends and family, here is a list of the top places to celebrate Cinco de Mayo. 
Before we dive into all the amazing foods and cocktails in Irving, let's learn a little history on what exactly Cinco de Mayo represents as it is often misunderstood. On May 5, 1862, Mexico's army defeated France at the Battle of Puebla during the Franco-Mexican War. Cinco de Mayo is also known as the Battle of Puebla Day, but never as Mexican Independence Day, which is on Sept. 16. While Cinco de Mayo may be a minor holiday in Mexico, the United States has evolved the holiday to a larger scale and as a celebration of Mexican culture and heritage. As we always should, be sure to celebrate this holiday respectfully and responsibly.  
Hugo's Invitados
5240 N O'Connor Blvd #160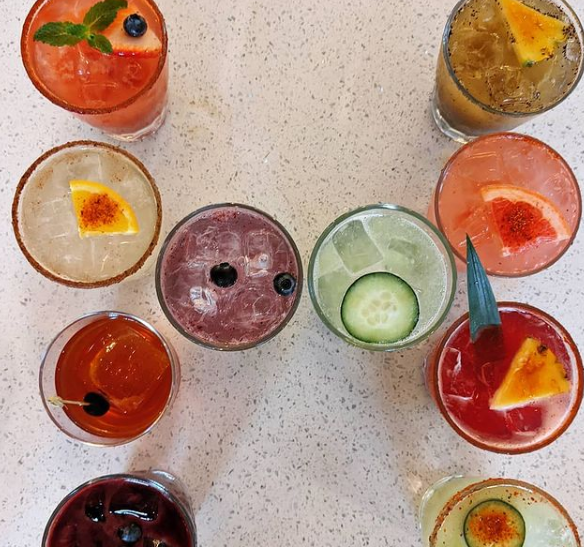 The brightest and freshest place to be this Cinco de Mayo is at Hugo's Invitados. With a gorgeous patio and breathtaking floral-designed interior, Hugo's puts the focus on clean, natural ingredients that will change the way you view Mexican cuisine. It is the simple swaps that make all the difference in your meal like baked tortilla chips instead of fried, and queso fresco instead of processed cheeses. Hugo's will be celebrating two days of Cinco de Mayo fun with an all-day happy hour, tequila and mezcal tastings, discounted cocktails, a live DJ and chef specials. Some of my favorite cocktails include the Cucumber-Serrano margarita with Herradura Silver tequila, cucumber, serrano, orange liqueur, agave and chili-lime salt, and the Paloma with organic grapefruit tequila, lime, ancho liqueur, agave and topo chico. 
 
Mexican Sugar
3215 Regent Blvd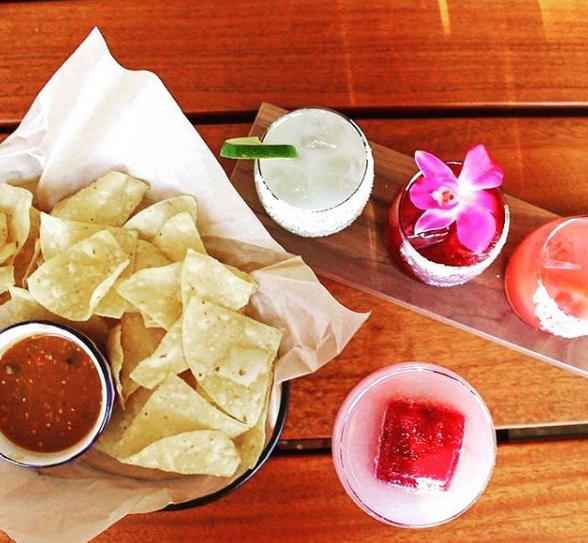 All the cantina vibes can be found at Mexican Sugar - Las Colinas. The amazing outdoor patio and festive dining room are the perfect complements to the delicious food and cocktails at Mexican Sugar. With a night full of festivities, Mexican Sugar should definitely be on your Cinco de Mayo to-do list. Enjoy live music starting at 4 p.m. There is also a Smoke and Mirrors selfie station and a liquid nitrogen margarita station. Amazing hand-crafted cocktails and extremely fresh entrees will make your Mexican Sugar experience truly magical! 

Gipsy Lime
8701 Cypress Waters Blvd #100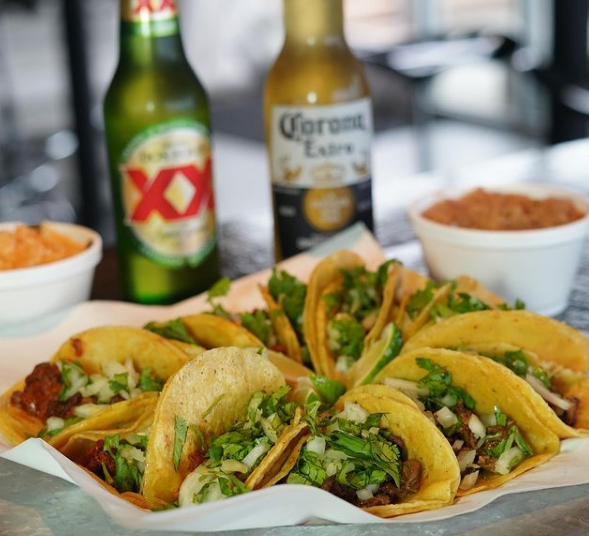 The ultimate taco destination is Gipsy Lime! It's the perfect place to enjoy your Cinco de Mayo and munch down on some classic street tacos like carne asada, al pastor, carnitas, and breakfast tacos all day long. With a casual dining atmosphere, Gipsy Lime is big on flavor and offers a great outdoor space to enjoy the beautiful spring weather. You can also find other Mexican favorites like tortas, rice bowls and giant gourmet tacos. Cold beer, frozen margaritas and fresh ingredients are all you need for Cinco de Mayo. Drink specials start at $5 to celebrate this festive day.
La Margarita
2922 N Belt Line Rd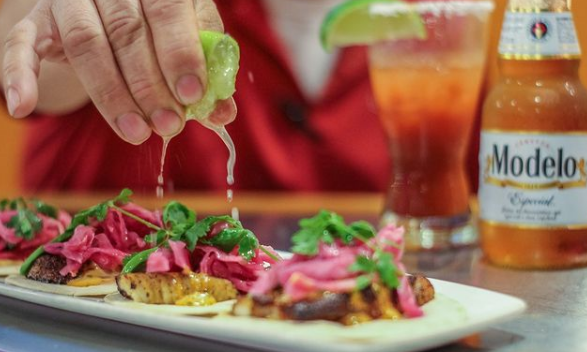 An Irving favorite, La Margarita Modern Mexican Kitchen and Rita Lounge is the perfect place to celebrate Cinco de Mayo. Traditional TexMex dishes combine modern flavors and techniques to create a wonderful experience. Dishes from New Mexico, Texas and Mexico come together for an unforgettable meal. Before or after your meal, be sure to check out the Rita Lounge for an amazing bar experience with housemade cocktail infusions like the strawberry jalapeno margarita or prickly pear margarita. 
There is no shortage of amazing places to celebrate Cinco de Mayo this year in Irving, and we know all these great restaurants are so happy to see their dining rooms and patios filled with their favorite local patrons and new visitors alike. Some other places to definitely check out include Pacheco Taco Bar for piled-high micheladas and a taco eating contest at the Texas Lottery Plaza, Two Mules Cantina at Texican Court for all the ambiance vibes and Taqueria Moctezuma for some of the best Birria. Wherever you find yourself this year, let's all raise a margarita or tequila shot for a very happy Cinco de Mayo!