Take a break with the family during Spring Break and enjoy this warmer weather. There are all kinds of things to do in Irving and we've chosen the top seven for you. Spring on out the door and check out these family-friendly places. 
1. Escape Room HQ - Las Colinas
1701 West Walnut Hill Ln | (469) 464-9791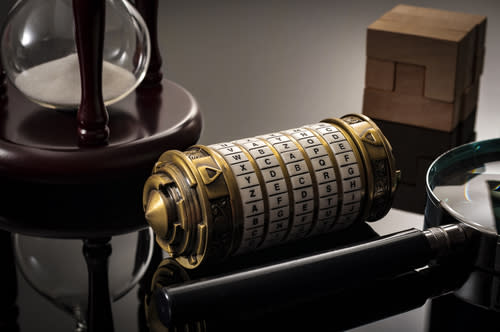 If you like solving puzzles, then you'll have a blast at Escape Room HQ - Las Colinas. Every escape room throws your group into a different story. You get the first clue when you arrive, and each clue leads to the next. You have one hour to solve the puzzle as to how the story ends. It is loads of fun!  *Escape Rooms are disinfected between games. Sanitizer and hand washing is available. Forehead temp checks upon entry and masks are required.

 

3823 Irving Mall |  (469) 499-3100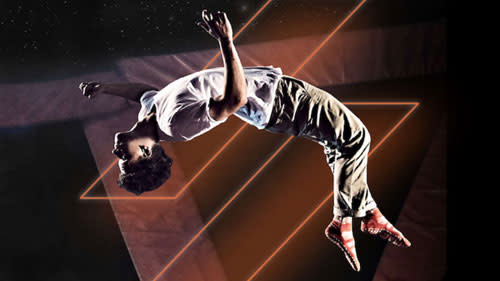 Talk about your spring action! At Sky Zone, you can enjoy a ton of indoor activities, such as wall-to-wall trampolines, ultimate dodgeball, Foam Zone, SkyLadder, Ninja Warrior Course, Challenge Zone, SkyJoust, SkyHoops, SkySlam, Toddler Zone, and Freestyle Jump. Located inside Irving Mall, the kids will have a blast jumping, climbing, dodging and balancing! Visit one time or purchase a membership, it's a fun way to stay healthy. And speaking of healthy, information about their health precautions is a click away.

 

370 West Las Colinas Blvd. #120 | (972) 954-2121

 
Do your teenagers have just a little too much energy? Are they good at throwing things? Well then, this is the place for you. Stumpy's offers a short lesson on how to best throw an axe to hit the target. Then they let you loose for either one or two hour sessions to practice your aim. Keep score or just see how many times you can hit the bullseye. It's totally addicting. *All guests must be 13 and older to throw. On Friday and Saturday nights at 7pm they transition to 18 and over. Alternate pits are used to ensure social distancing, and surfaces are sanitized before and after your session.
4. Irving Museums
Irving Archives and Museum
801 West Irving Blvd. | (972) 721-3700 

 

Reserve a time to "bring your bubble" at 10 a.m. or 2 p.m. to experience this new, award-winning museum featuring:
THE MUSEUM'S PERMANANT COLLECTION.  This exhibit tells the story of Irving from settlement through present day. It's a self-paced tour with interactive displays that is sure to take you down memory lane or at least utter a response of "I didn't know that!"

AWAY FROM HOME: AMERICAN INDIAN BOARDING SCHOOL STORIES explores the history of off-reservation, residential boarding schools for Native American children in a kaleidoscope of voices. Hurry because this exhibition ends on Saturday, March 13.

SMITHSONIAN SPARK!LAB provides visitors with opportunities to explore the invention process and their own inventiveness through a variety of interdisciplinary, hands-on activities. In an engaging and exciting environment, Spark!Lab demonstrates the central role that invention plays in American history. An extra free hour is dedicated to the Spark!Lab. Be sure to select it with your reservation.

IAM GIFT SHOP includes unique Irving souvenirs, trinkets, books and handcrafted items which tie into the exhibitions on view are available to purchase. A sampling of these items can be viewed.

SPECIAL SPRING BREAK HOURS:  Reserve a time for your group at 10 a.m. or 2 p.m. Monday – Friday, March 8 – 19 or at 10 a.m. on Saturdays, March 13 and 20. Each reservation is for two hours, if including Spark!Lab in your visit, an additional hour is added to the beginning of your visit. 

RESERVATIONS: Visits are by reservation only. To ensure a safe experience, your group will be the only group during your reservation time. Group reservations from 1 – 10 individuals, cost is $25 or reserve the entire day for $50. Make reservations on the City of Irving website.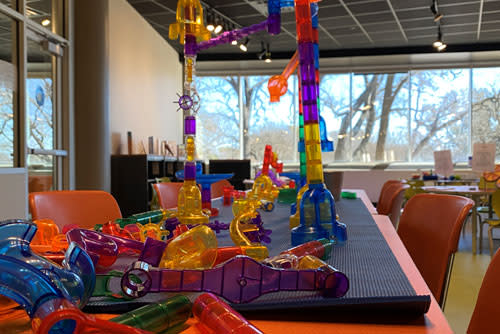 IAM Smithsonian Spark!Lab

 

3333 North MacArthur Blvd. | (972) 252-7558

 

The Irving Arts Center serves as the creative hub for the Irving community, hosting over 1,000 events every year, including live performances, rotating art exhibits, and activities for kids.
CURRENT EXHIBITS include Artistry & Inspiration presented by Irving Black Arts Council; Natalie Lambert: I Love You Very Much But…; and City of Hope: Resurrection City & The 1968 Poor People's Campaign. In addition, Lonesome Dove: Photographs by Bill Wittliff will be on display. Make a free reservation on online at the Irving Arts Center.

SECOND SUNDAY FUNDAY explores the art of Romare Bearden. Pick up a free activity kit on Sunday, Feb 21 from 1 to 4 p.m. and/or watch the video to make an art project using items you may have around the house. 
 

Tour begins at 801 West Irving Blvd. | (972) 721-4750

 

Restored to its 1963 look, this small suburban home housed people who would become crucial to the JFK assassination story. Tour the home and hear this amazing story through interactive media.
GROUPS may not exceed 10 persons and will be the only group in the museum during your reserved time.

ADMISSION is $12 per person. Tours are from 10-11:30 a.m or 2-3:30 p.m on Tuesdays through Fridays. Get Ruth Paine Museum Tour tickets on the City of Irving website.
 

3925 Jackson St | (972) 721-3729

 

The Jackie Townsell Bear Creek Heritage Center showcases one of the oldest African-American communities in Dallas County.
THE THREE MUSEUMS that comprise the center tell the history of the Bear Creek community and of the African-American experience from the time of emancipation of the slaves through the Civil Rights movement of the 1950s and '60s. Currently, only the Davis and Green House are open.

ADMISSION is free. This museum is only open on the second Saturday of each month, March 13 from 1-4 p.m. For reservations, call 972-721-3700 or 972-721-4754.
5. Stand Up Paddle North Texas
113 East Las Colinas Blvd. | (972) 567-7871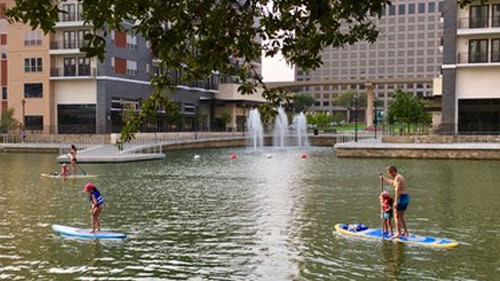 You don't have to wait until summer to enjoy a fun trip around Lake Carolyn on a stand up paddle. Just dress according to the weather and take in the scenery of a sunny afternoon or in the evening as the sun sets from atop a paddleboard. There are some beautiful views from Lake Carolyn that you can only see from the water. Your kids will love it! And paddle-boarding is naturally socially distanced.

 

Texas Lottery Plaza, 340 West Las Colinas Blvd | (972) 810-1499

 

Native Irvingite and singer/songwriter Alex Aguilar will be performing at the Texas Lottery Plaza at Toyota Music Factory, an open-air plaza equipped with a stage with a back yard atmosphere, on Friday, March 12. Grab a bite to eat at any one of the nearby restaurants and then two-step on over to hear Alex at 7 p.m. Or better yet, come early because seating is limited.
7. Irving Libraries
East Branch - 440 S Nursery Rd #103 | (972) 721-3722 South Branch - 601 Schulze Dr. |  (972) 721-2606 Valley Ranch - 401 Cimarron Trail | (972) 721-4669 West Branch - 4444 West Rochelle Rd. | (972) 721-2691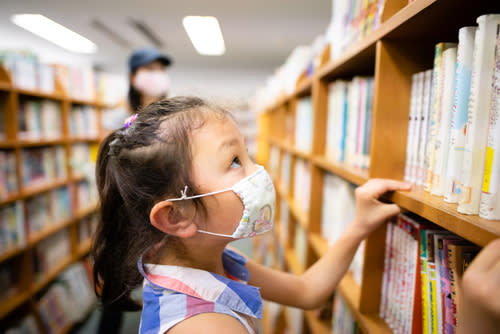 There are so many things you and your family can do at the Irving Libraries.
March 15 - See if your K-5th Grader has what it takes to survive Camp Half Blood. By picking up a special survival kit at any library location, children can test their knowledge with trivia and more. Limit one per child. While supplies last.
March 17 - Watch online to see the story unfold of two brave villagers who go on a daring journey and use science to release a dragon and save their kingdom from the Evil Ice Sorceress. Dragons and the Return of the Ice Sorceress is presented by Talewise. It will keep your K-5th Grader intrigued.
Creativebug - If you have an Irving library card, then Creativebug.com has thousands of free award-winning art & craft video classes taught by recognized design experts and artists. 
There's no need to sit home and play video games during Spring Break this year. Get out, have fun, and explore the great things that Irving has to offer.  Be sure to tag us with your posts. #VisitIrving #IrvingRocks