Give Taco Tuesday a siesta and try Tamale Tuesday! Tacos get a lot of love, but what about their cousin... the TAMALE! If you're anything like me, you've probably purchased a tamale or even a dozen from a complete stranger. Yep, guilty! I'm still not opposed to that idea, but in case you're wondering who has amazing tamales around Irving, keep on reading. Feel free to add your favorites in the comments. #TakeoutTuesday
Rey's Restaurant  
2836 N O'Connor Rd | 972.870.5992 | Mon-Fri 11 a.m. - 8 p.m., Closed Sundays
If you ask any foodie in Irving who has the best tamales, they'll most likely say Rey's hands down! These Salvadorian tamales are wrapped in banana leaves, which make them extra tasty and help lock in the moisture.  They are $2 each and are very plump and come in a variety of flavors. If you want an extra treat to go along with your tamales visit on a Saturday and partake in their pupusas. 
La Viña Pupuseria y Taqueria
3301 N Story Rd | 469.706.6190 | Open Tue-Thur 9 a.m.-9 p.m., Fri-Sun 8 a.m.-10 p.m., Closed Mon.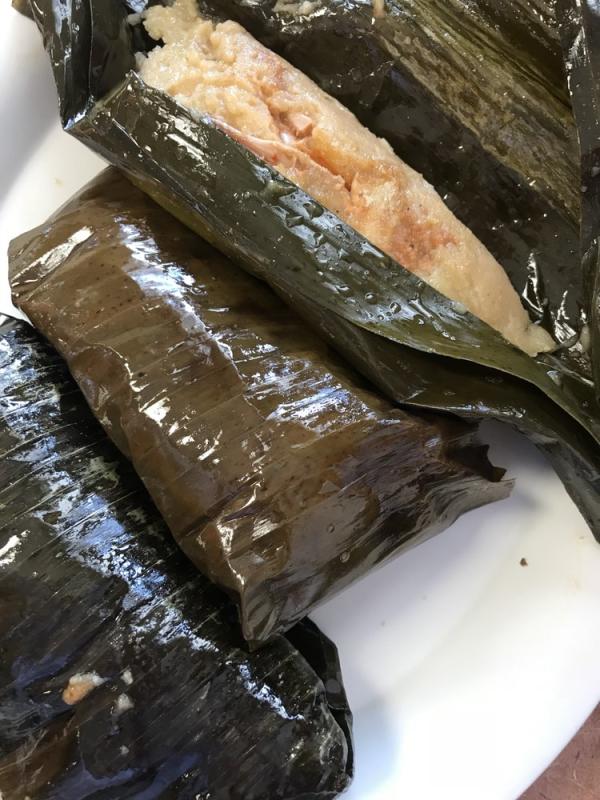 La Viña Pupuseria y Taqueria serves their tamales regular or fried. Yes, fried! You'll for sure enjoy this version. The crispy outside and tender inside will have you asking for a dozen more. You can expect them to be flavorful and delicious either way you order them. Another bonus is they have a small grocery section where you can pick up tasty items from Salvador. Breads and pastries are also available in the display case. Many entrees are served with tamales so dive in and try their pupusas, plantains, and other authentic dishes. 
Red Pepper Mexican & Chinese Food
1111 Coker St | 972.870.9199 | Mon-Sat 11 am to 9 pm, closed Sun.
If you like your tamales with a variety of flavors swing by Red Pepper. You'll find flavors like Chicken in green sauce, Pork in red sauces, and Jalapeño with cheese!  Love that Red Pepper serves Mexican and Chinese food! Seriously the best of both worlds. 
Green Gator
340 W. Las Colinas Blvd. Suite 100 | 469.706.6190 | Open Mon-Wed 11 a.m.-10 p.m., Sat 10 a.m.-12 a.m., Sun 10 a.m.-10 p.m.
If you're looking for a cajun twist on this classic savory Latin-American dish, head on down to Green Gator at the Toyota Music Factory. These jalapeno tamales stuffed with crab and then deep-fried.  Swing by this weekend to try this unique dish and enjoy some live music on the Texas Lottery Plaza! 
If you partake in #TamaleTuesday, bring #Visit Irving along! Tag us in your post and report back your favorites.