In 1966, Irving families were watching Star Trek or Batman on TV and listening to the Beatles, the Beach Boys and The Doors on their transistor radios. And if they were lucky, they were going out to dinner at a new Italian restaurant called Angelo's Spaghetti and Pizza House.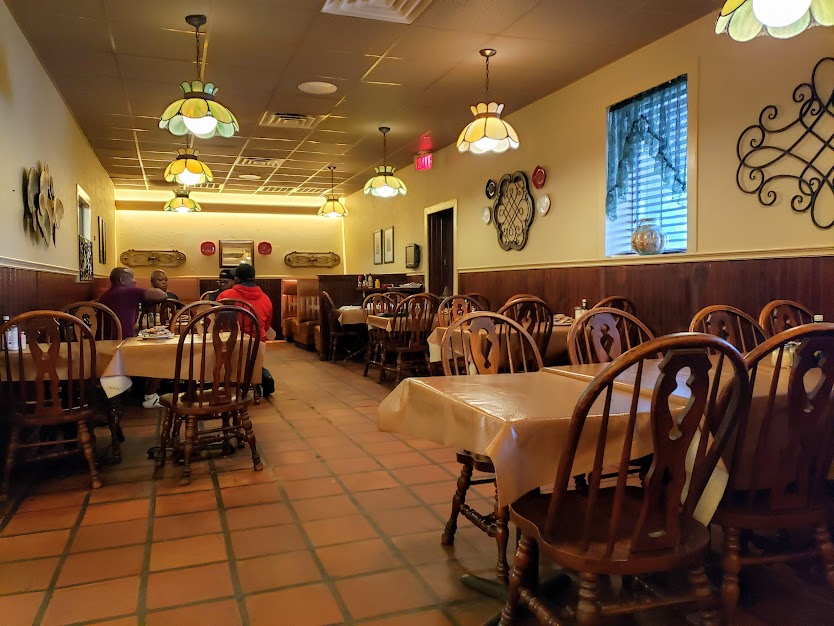 It was an era when affordable comfort food was much needed, and the tiny little restaurant in the Plymouth Park shopping center planted its flag in the Irving dining scene, such as it was. 
Fast forward 55 years and Angelo's is still a place where the whole family can feast on pizza and pasta dishes. Steaks are a staple on the menu too. If you've never ordered spaghetti as a side dish with your steak, this is the place to try that out.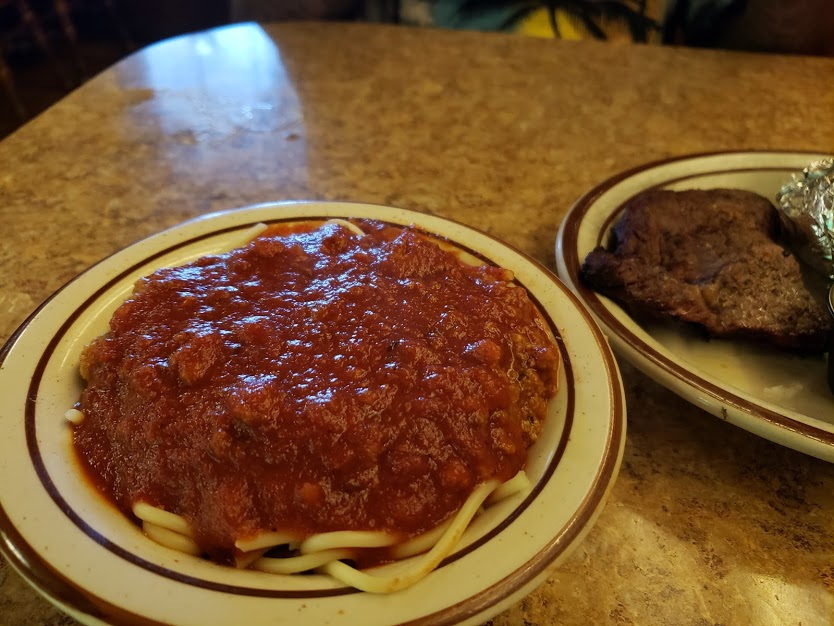 If you're old enough to remember the late '60s and early '70s-era dining, walking into the lobby at Angelo's will take you back in time. Another wave of nostalgia comes when you reach the table, which greets you with a melamine plate stacked with packets of saltine crackers and butter pats.
.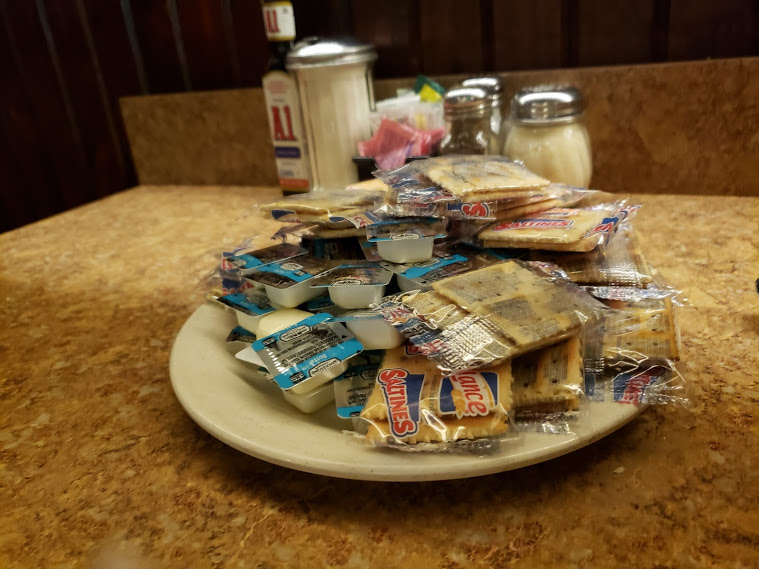 Entrees include steaks from a simple top sirloin to a decadent filet mignon and other delicious cuts. Add a lobster tail with your steak or choose from seafood selections that include salmon, lobster, shrimp and more. 
Angelo's offers a large selection of pasta, from traditional spaghetti and lasagna to specialty dishes such as cannelloni Florentine (a creamy casserole with spinach) to mostaccioli (a tubular pasta similar to penne) with your choice of sauces and meats.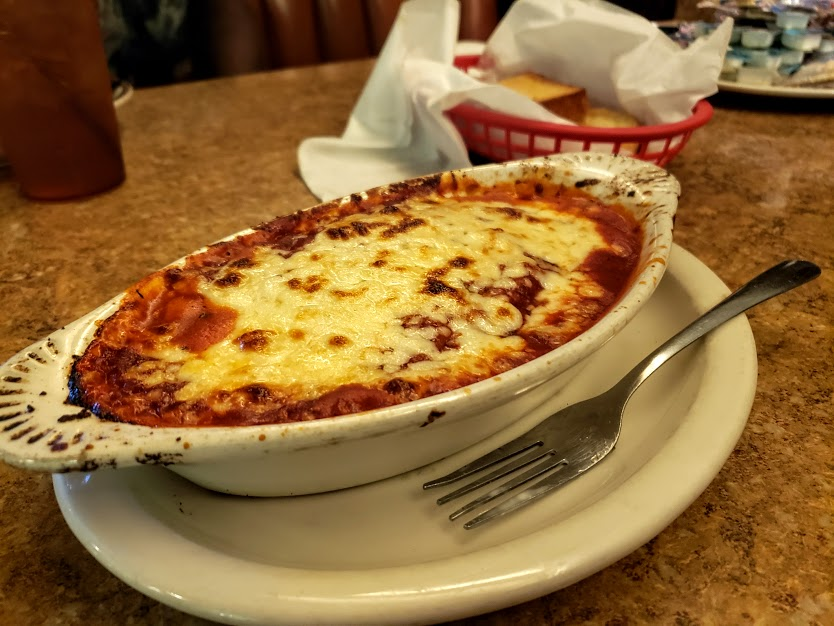 All entrees are served with a house salad and garlic toast.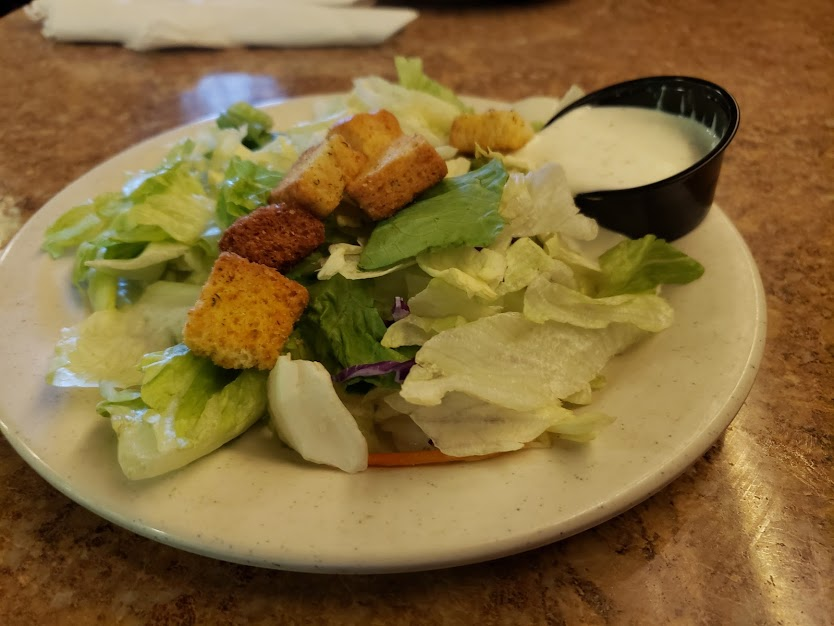 Angelo's makes a variety of specialty pizzas including meatlover's, vegetarian, white pizza (with alfredo sauce) and more, as well as build-your-own options for dine-in or to-go. The restaurant's to-go pizza operation has ramped up considerably in response to last year's demand for takeout food due to Coronavirus concerns. 
Sandwiches (like meatball deluxe or grilled chicken) and specialty salads with shrimp or salmon are also great for family dining, whether you pull up a chair or take it home.
Many of the most familiar menu items, including steak, are offered in a smaller portion on the Quick Lunches menu. These lower-priced options of the food you already love are served from 11 a.m. to 4 p.m. daily.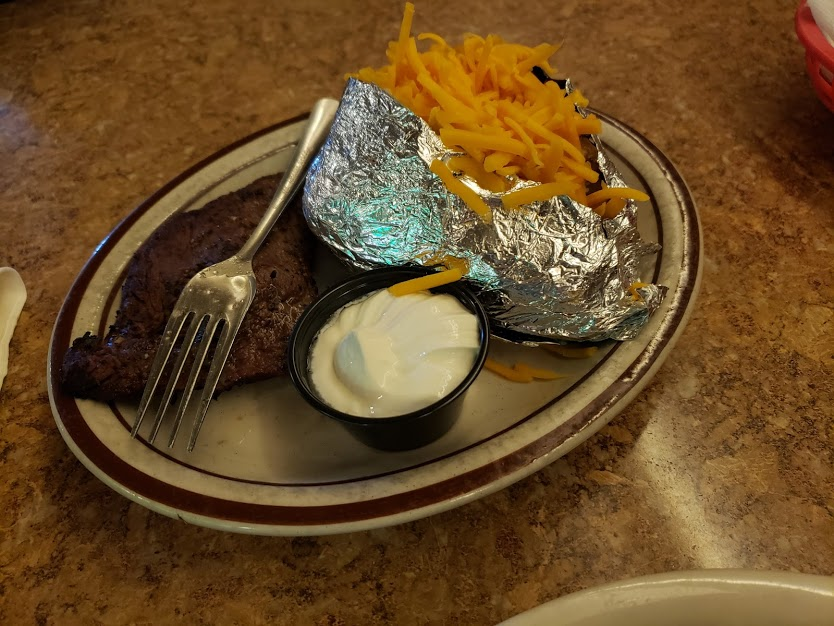 Be sure to leave room for dessert. Angelo's offers three cheesecake selections as well as sundaes for the kids (and one for grownups too).
For mature diners (and I count myself among those), a side of nostalgia with a meal makes it better. But restaurants don't survive for more than 50 years based on memories alone. The food has to be good - and it is. The service has to be speedy and friendly. I'd go further and say, the service at Angelo's isn't just friendly, it's downright fun.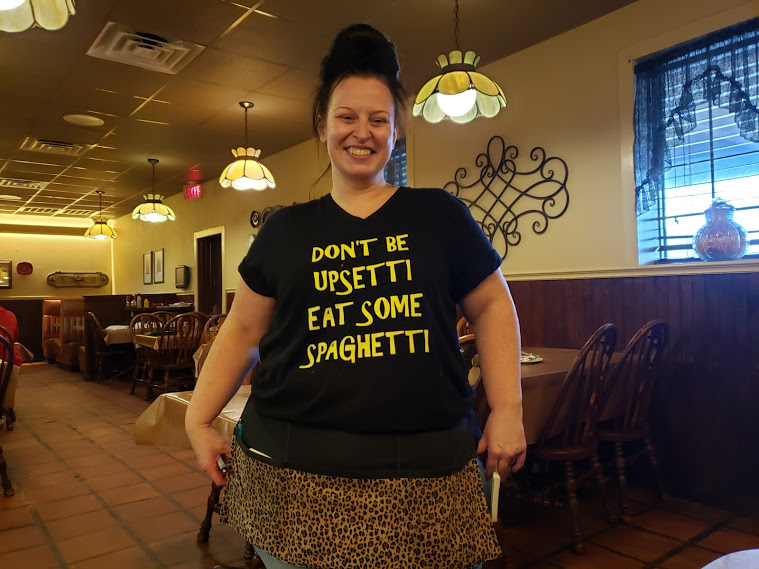 Whether it's a weekday go-to or a charming and quaint stop on a vacation visit, Angelo's is ready to serve you a delicious meal at an affordable price. Bring the whole family or bring your friends. Maybe you'll make some new memories in the process.