Family-owned and operated, Argentina Bakery is a must visit for all things sweet, savory and delicious. Named the Best Bakery in Irving in 2021, visitors can easily see why this establishment is a shining star in Irving. Regional delicacies of South America, along with American and European classics, blend together for the ultimate one-stop-shop bakery experience. Enjoy fresh coffee, handmade treats, and explore unique grocery items of Argentina. Since 2003, Argentina Bakery's skilled pastry chefs have been hard at work to create one of the best bakeries in all of Dallas/Fort Worth.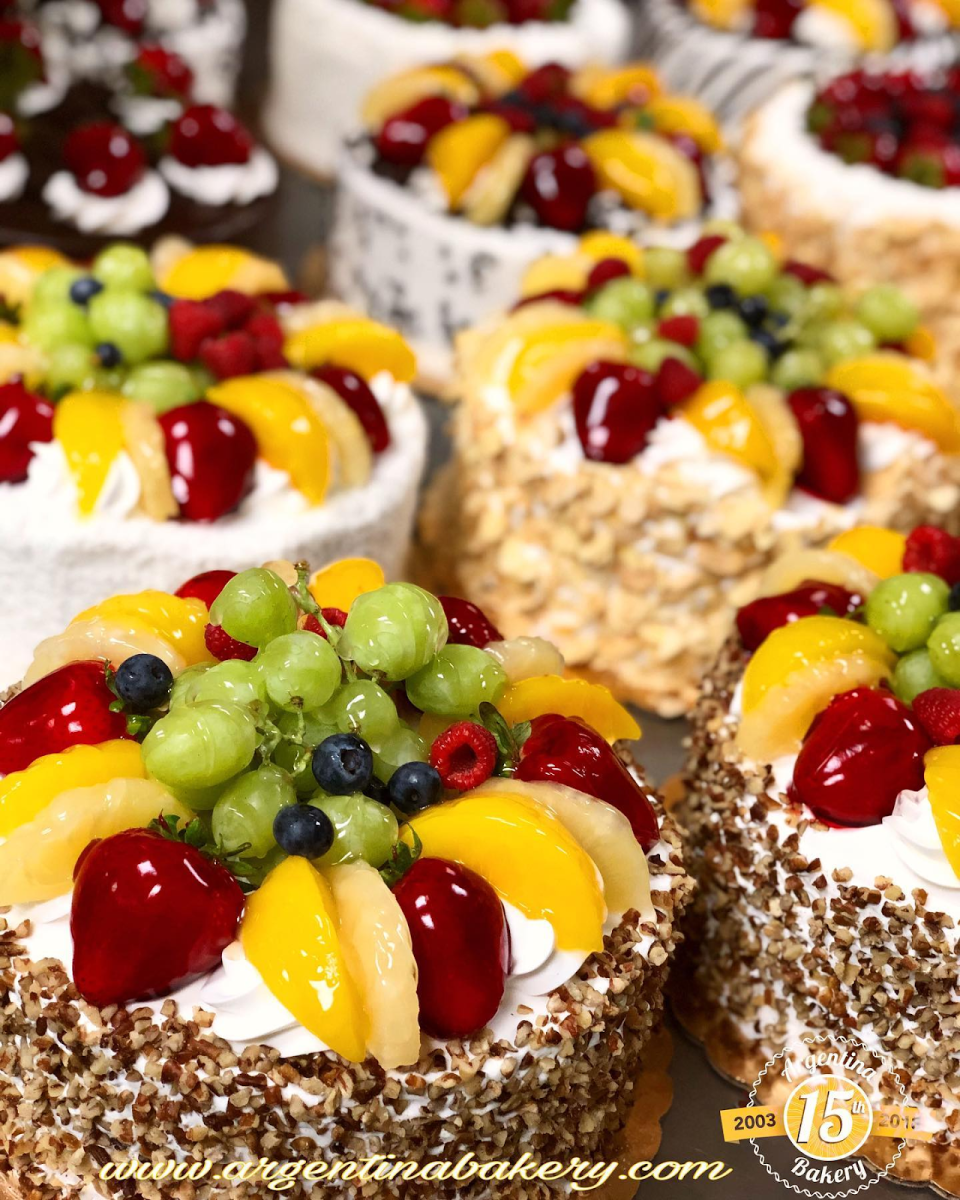 Who doesn't love a freshly baked pastry? At Argentina Bakery, you can always expect quality ingredients and oh-so-delicious creations. From cakes to croissants to macarons, Argentina Bakery is the ultimate sweets destination. Whether you're stocking up for a party or you just want a few treats for yourself, Argentina Bakery has all you need to satisfy a sweet tooth. One of my favorites are their mini cakes, which are perfect for sharing or enjoying yourself. They come in amazing flavors like tres leches and dulce de leches, topped with marinated sweet fruits.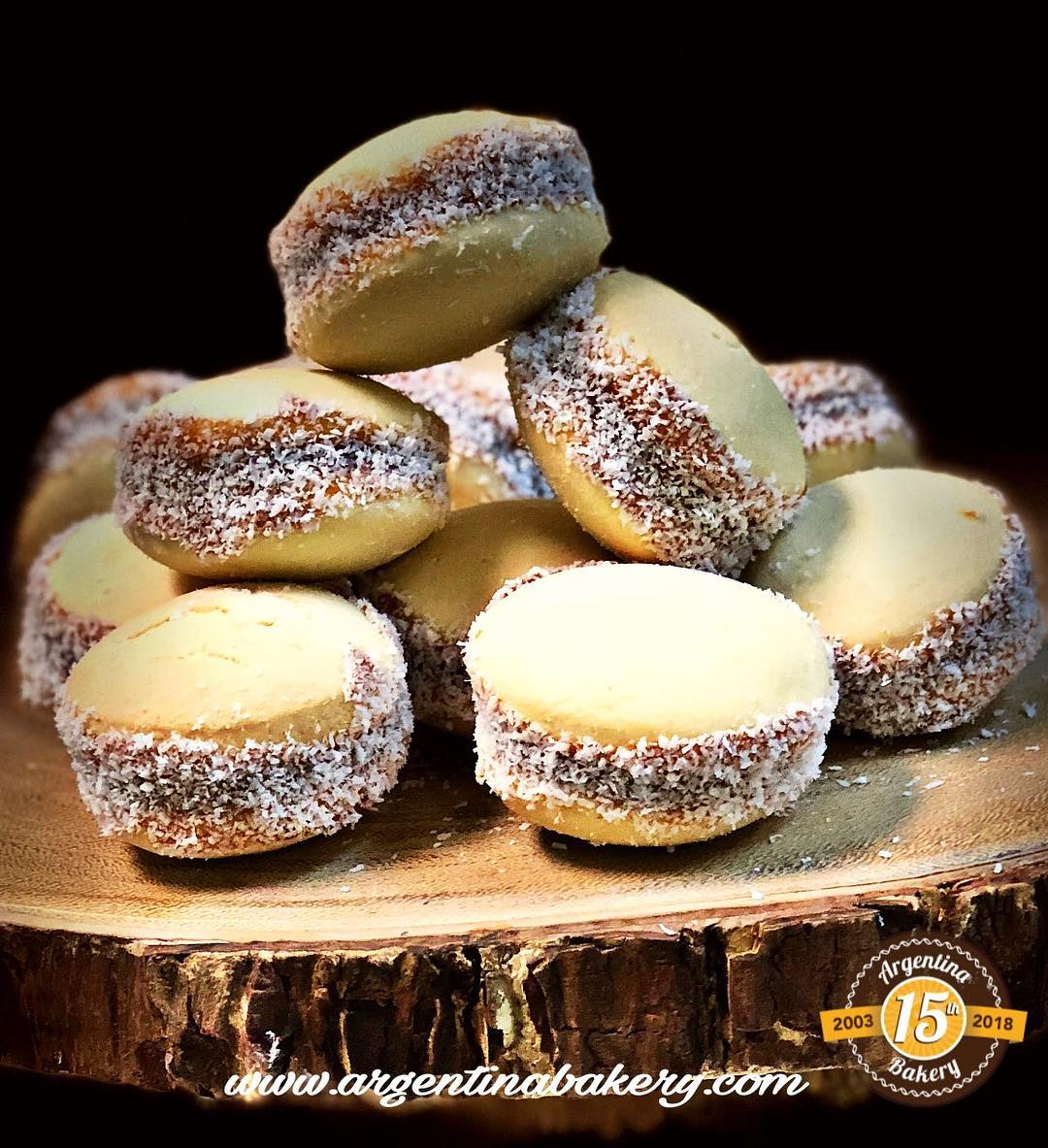 What makes Argentina Bakery truly unique from others, as the name would suggest, is their creative influence of Latin American favorites. Alongside their traditional cakes and cookies, you will see some familiar and maybe some not-so-familiar treats. Delicious specialties like the "alfajor" will open up a new world and culture of pastries. These sweet sandwich cookies are a staple in Argentina and South America and consist of buttery, soft shortbread cookies piled high with dulce de leches and rolled in coconut. Once you try one, you will soon wonder why you've gone so long without them!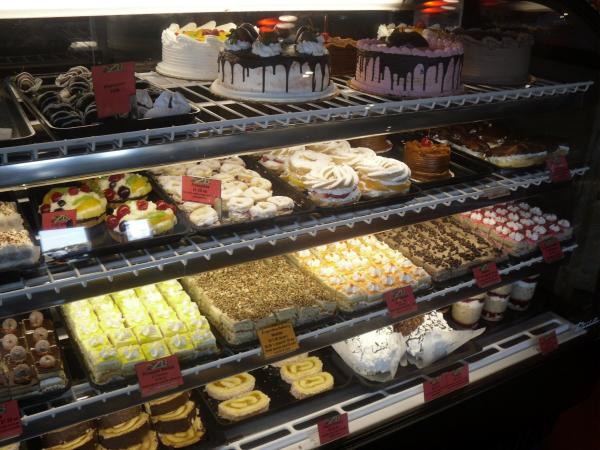 The staff at Argentina Bakery are extremely friendly and helpful in answering any questions you may have on their products and assisting you in trying something new and wonderful. You will see rows and rows of mouth-watering creations like "rosquitas," crunchy and flaky cookies with a hint of anise, or "masitas," sweet cookies that come in an array of flavors like chocolate, mocha, peach and strawberry. Before you know it you will order a dozen fresh "pionono" rolls made with spongy cake, dulce de leches and sweet jelly all spiraled together for the most perfect bite.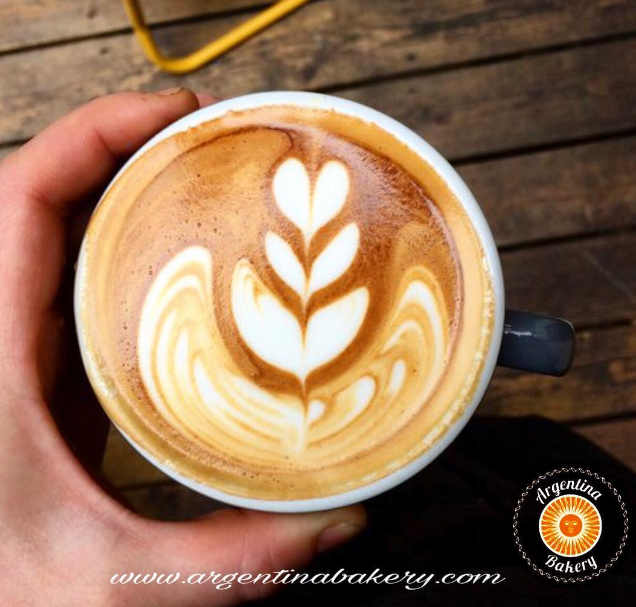 The perfect companion for all the sweets at Argentina Bakery is their amazing coffee. Made fresh, hot or iced, you will see all your coffee shop favorites here. From lattes to cappuccinos, even frappes and matcha tea lattes, you will greatly appreciate the complimenting pairing of a rich, buttery treat and bittersweet coffee or espresso. Order to go or dine in, the baristas at Argentina Bakery ready and happy to serve up your on-the-go breakfast or Saturday afternoon sweet tooth. While dining in, you can also enjoy free wifi and a great place to work remotely.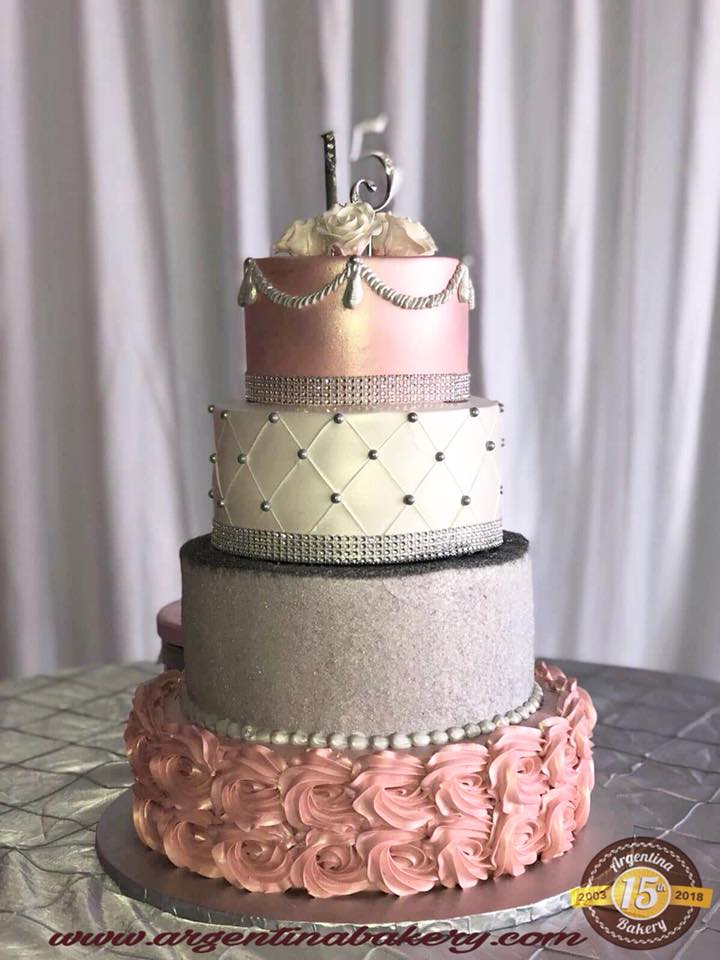 Not only does Argentina Bakery create delicious cakes daily available to the public, they are also masters of custom cakes. Weddings, birthdays, holidays or any special event you have coming up, give Argentina Bakery a call to collaborate ideas and create something truly unforgettable. Small or large, a custom cake from Argentina Bakery is a great way to support a local business, and their skills and reputation will not disappoint.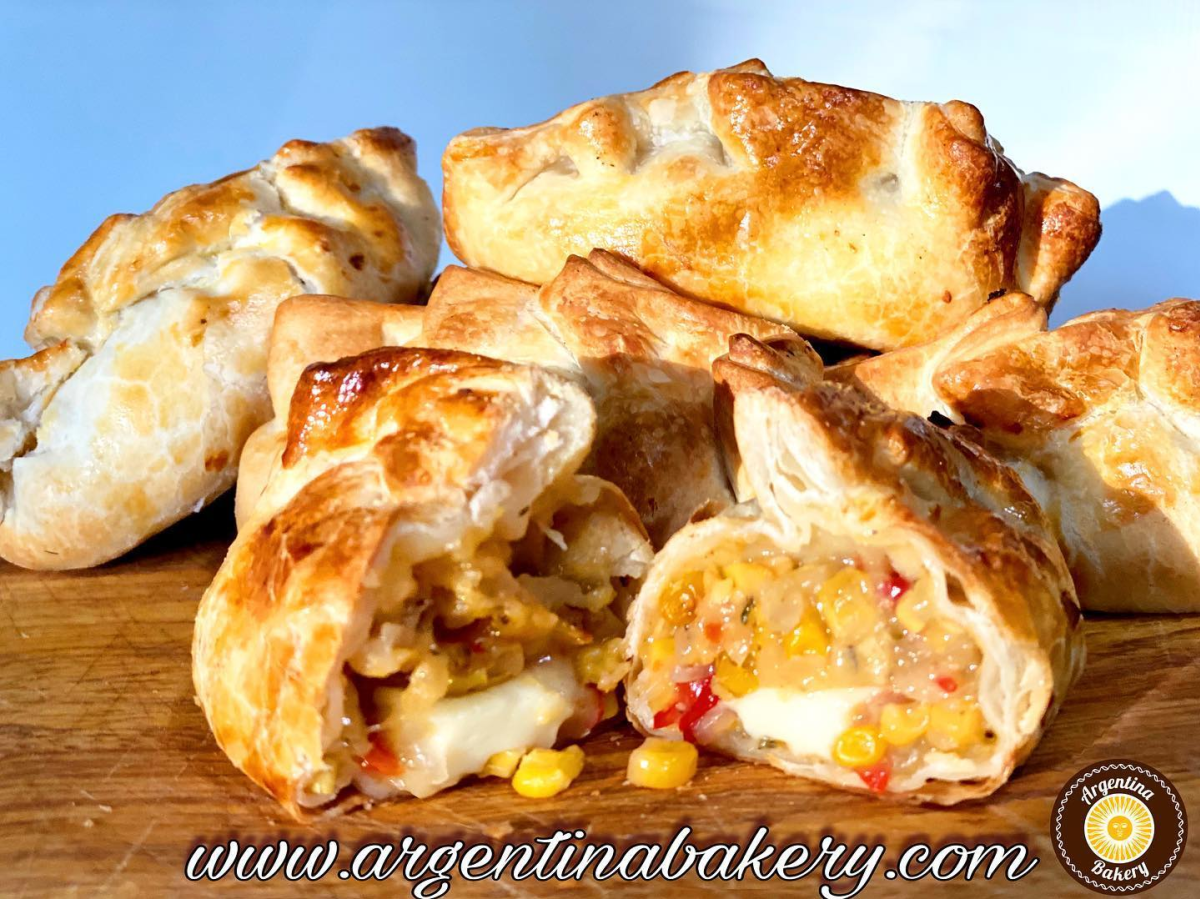 It's not all sweet at Argentina Bakery. Make room for one of their savory pastries and delicious lunch items. For breakfast, try one of their amazing empanadas like ham and cheese or beef, egg, and jalapeno, or my favorite, spinach, egg and cheese. For lunch, enjoy paninis, sandwiches and savory croissants. Also available are fresh smoothies and teas to enjoy with your meal. If you are looking to create an Argentinean meal at home, check out the grocery section inside the bakery and you will spot several unique and staple items from Latin America to help inspire an international creation at home.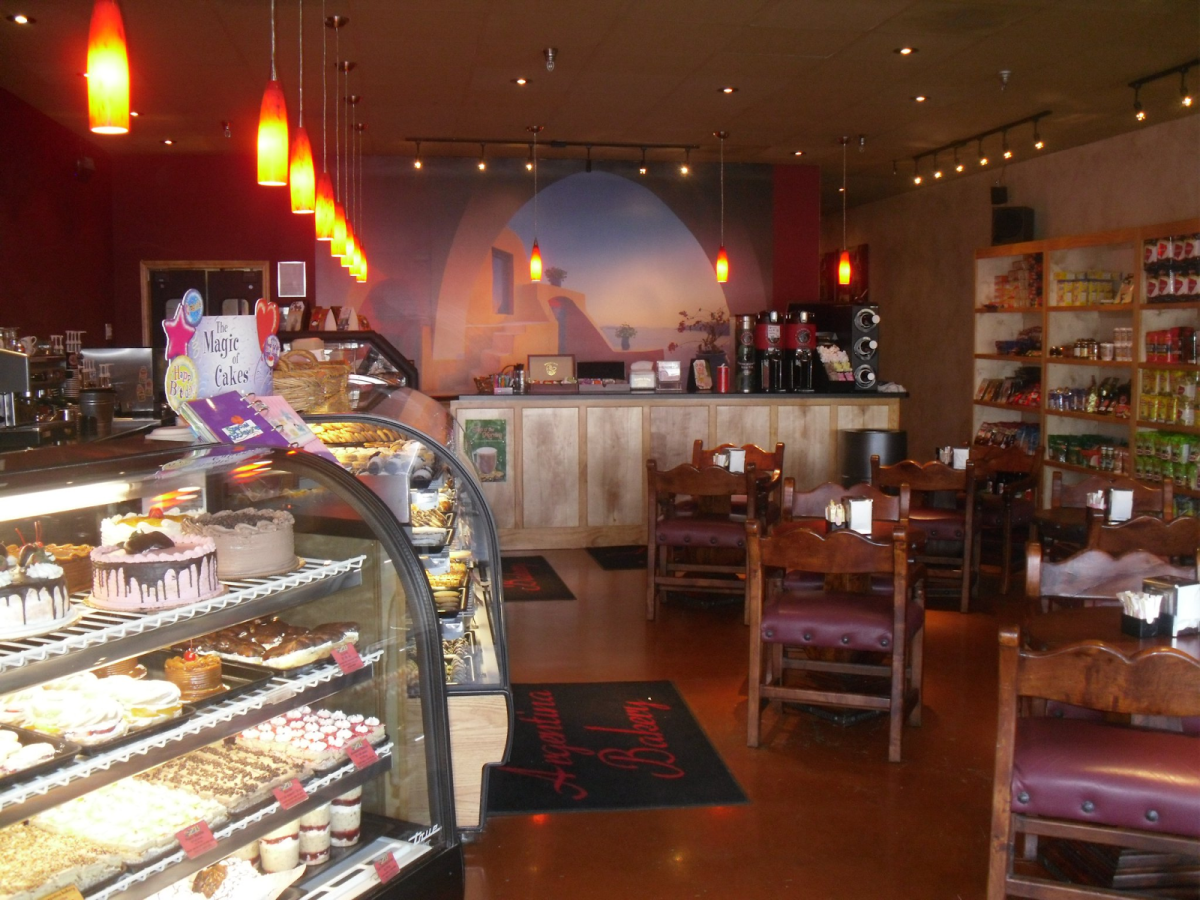 Argentina Bakery is truly a unique establishment in Irving that showcases the joys of a local, family-run business and Irving's multiculturalism that welcomes and celebrates all. If you are not already a frequent visitor of Argentina Bakery, you will be soon after trying any of their delicious creations. 
Argentina Bakery