Wouldn't it be great to sneak off to the beach for lunch sometimes? Living in Irving, you might not think that's possible, but a visit to Bombay Chowpatty could be the next best thing.
Chowpatty Beach is a popular public beach in Mumbai, India that's populated with sightseers, sunbathers, entertainers, and vendors and street carts selling local snacks. Here in Irving, Bombay Chowpatty Restaurant has recreated part of that experience for you.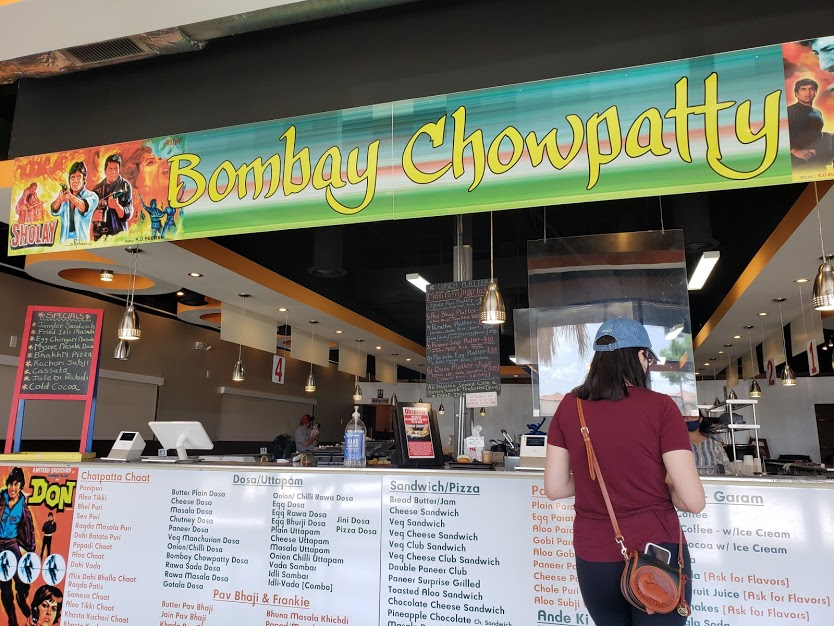 Since 2014, this unique counter service Indian eatery has been serving a huge variety of chaat (snacks) that you can mix or match to create that street vendor experience for lunch or dinner. In recent years, it's been included in the Dallas Observer's 100 Top Restaurants list.
On a recent visit, my coworkers joined me for lunch and we enjoyed several menu items. Two of us were complete newbies to Indian cuisine while another had some expertise and a craving for lots of spice.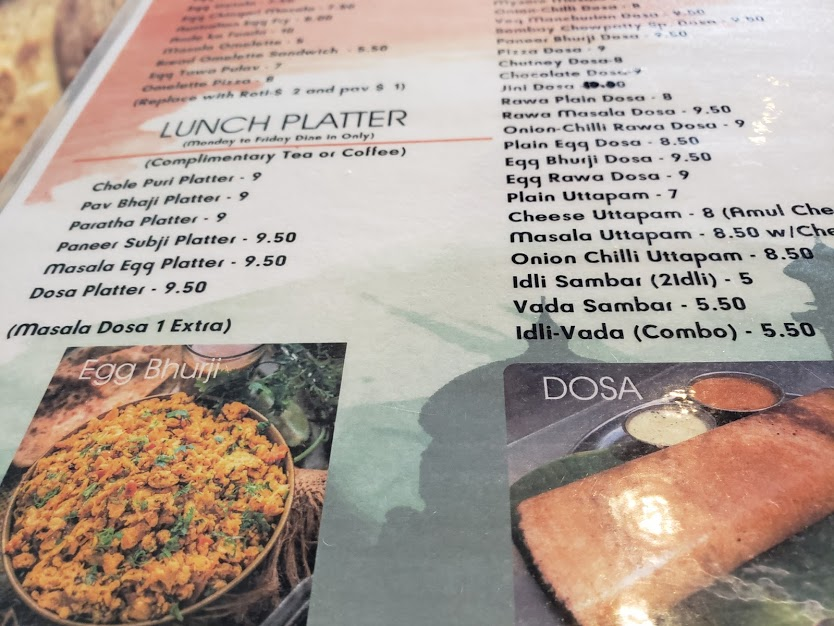 Vegetarians will be happy to note that everything on the menu at Bombay Chowpatty is meatless. Breads, eggs, vegetables, and of course, spicy seasonings are highlighted throughout the menu with something for every taste bud.
The chaat experience was new to all of us, and we asked questions at the counter, Googled a few things, and ended up with a table full of tasty treats.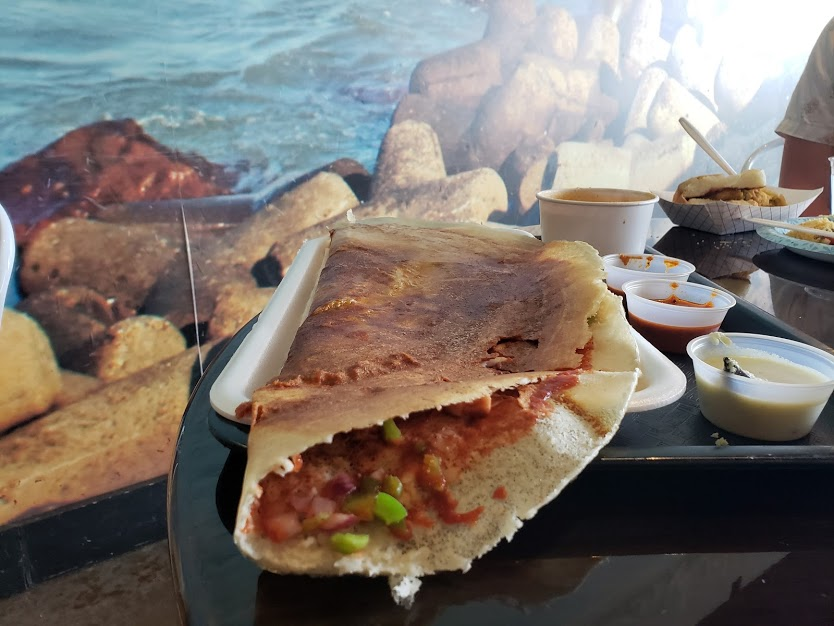 One thing we knew we had to try was a dosa. Dosas are thin, crepe-like pancakes with a savory flavor and all manner of fillings inside. The dosas here are quite large, and with prices ranging from $7.50 to $10, they are the most expensive items on the affordable menu.
You can order it plain, cheese-filled, traditionally Indian such as Masala or Paneer Bhurji, or do as we did and try a pizza-filled dosa. If you need a low spice level or are hesitant to try new foods, this is a great baby step into a new cuisine.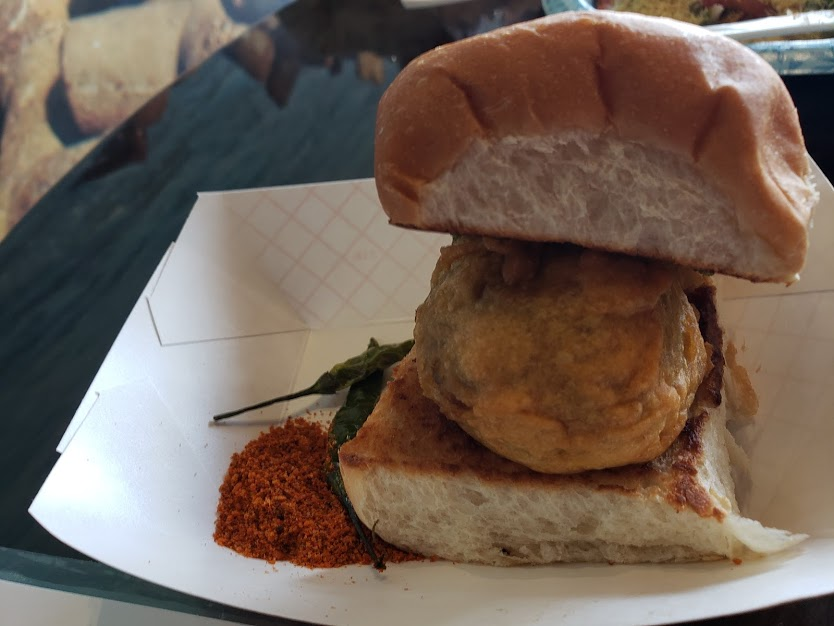 Potato dishes are a specialty here. Vada Pav is a deep-fried potato dumpling placed inside a bread bun. It's served with Masala, a dry seasoning often made with ground cinnamon, peppercorns, cardamom, mustard seeds, coriander seeds, cloves, mace, and nutmeg. You'll find the Vada Pav on the snack section of the menu.
Also in the snacks section, you'll find Samosas, a deep-fried pastry filled with potatoes and other vegetables and seasonings. 
Like most other dishes here, the samosas are served with chutneys (dipping sauces) of varying spice levels that can range from tangy to sweet or spicy.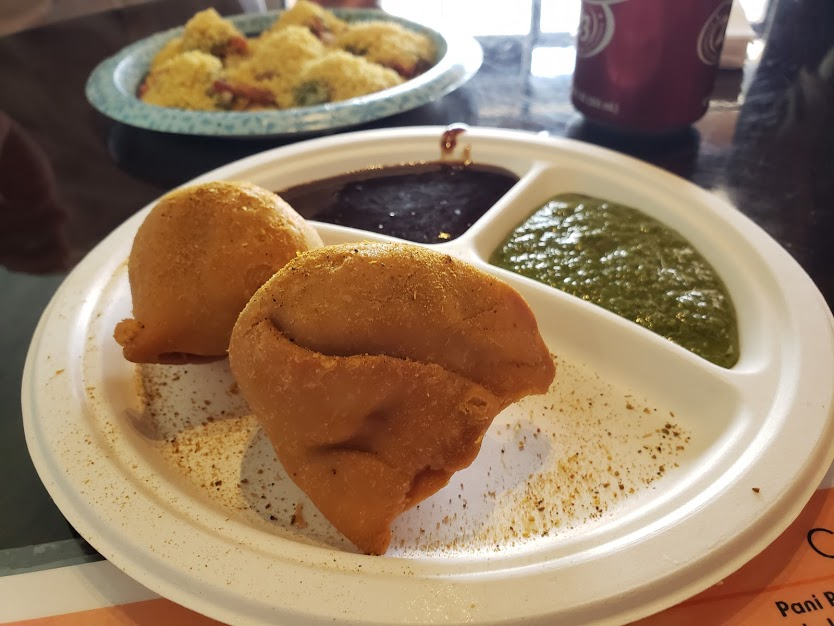 Samosas sometimes serve as the base level for chaat, a category of Indian food that is assembled in layers. Each type of chaat (and there are so many) starts with a starchy base, like samosas or some type of bread or puffed rice. 
Vegetables come next and are topped with chutneys and finally a crunchy topping of some sort, such as fried potato bits, fried chickpeas or crunchy noodles.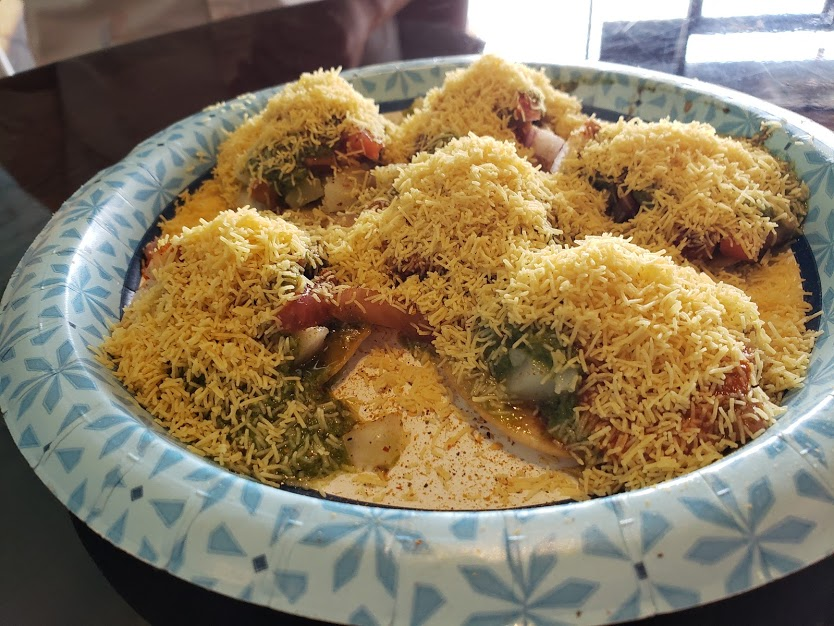 One of the chaat dishes served at Bombay Chowpatty is Sev Puri. It's made with crispy crackers, potatoes, onions, tomatoes and captures all the flavors - sweet, spicy and tangy. 
The menu also includes pizzas and sandwiches in a wide range of flavors.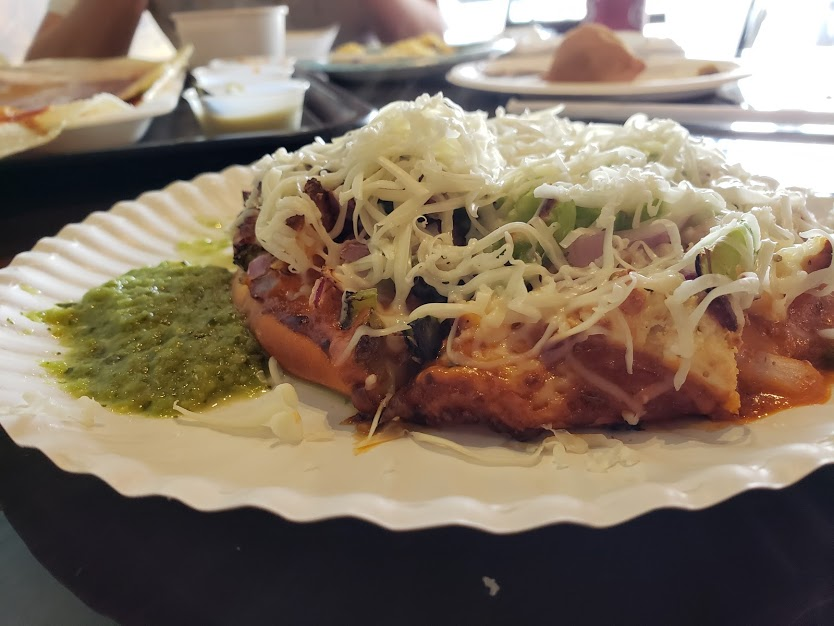 One of the pizzas is the Paneer Tikka Pizza, topped with paneer (small blocks of cheese similar to cottage cheese) seasoned and cooked much the same as marinated chicken tikka. Like the other pizzas on the menu, it has tomato sauce and somewhat traditional toppings on a flatbread "crust."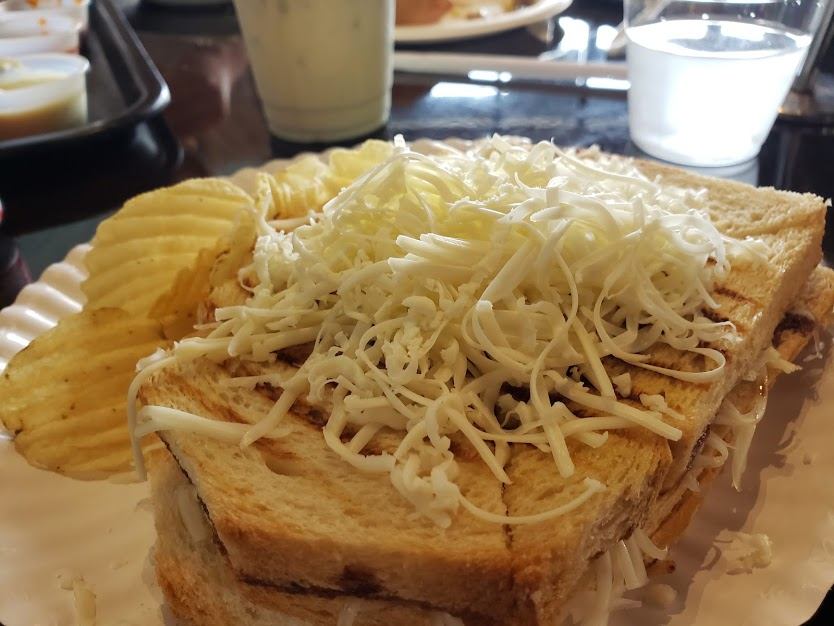 Sandwich offerings range from simple cheese or vegetable sandwiches to a Paneer Club or Toasted Aloo (spiced potatoes and cauliflower). If you like sweet and savory flavors together, you might want to try the Chocolate Cheese Sandwich. The bread on this sandwich is slathered with butter and chocolate spread and the sandwich is filled and topped with savory cheese. We opted for the Pineapple Chocolate Cheese Sandwich, adding a citrusy boost to the flavor meld. You can order it plain or grilled, and it's served with potato chips.
Drinks offered include coconut water, sodas, coffees and teas. Another option for a drink or dessert is a Falooda, a sweet, milky drink made with vermicelli noodles and seasonings.
Open for lunch in the afternoons and dinner in the evenings, Bombay Chowpatty offers a place to taste something new or explore a familiar dish in a new way. If you're looking to try something truly unique, you can enjoy the flavors of a beach in Mumbai right here in Irving, Texas.