You don't have to leave Irving for a taste of Buenos Aires. Tucked away in what might look like an unassuming strip mall lies Empa Mundo. This world of empanadas has been delighting visitors since opening in 2010 and has won Yelp's Best in Irving four years in a row. While taking the 31st spot in their 2021 Top 100 Places to Eat in the US list, it also made Yelp's Top 100 Texas Restaurants in 2022 coming in at 52. 
History of the Empanada
These hand-held pies can be found all over South America, including Argentina, where every province has its own variety. The origins of the empanada are not well documented, but they are thought to have first appeared in Argentina in the kitchens of immigrants from northern Spain. The savory empanadas are usually filled with ground beef, ham and cheese, or chicken.
Empa Mundo owner, Raul Gordon, who grew up in Buenos Aires, wanted to create an experience that paid tribute to the empanadas of his childhood with an innovative twist. So, Empa Mundo was born.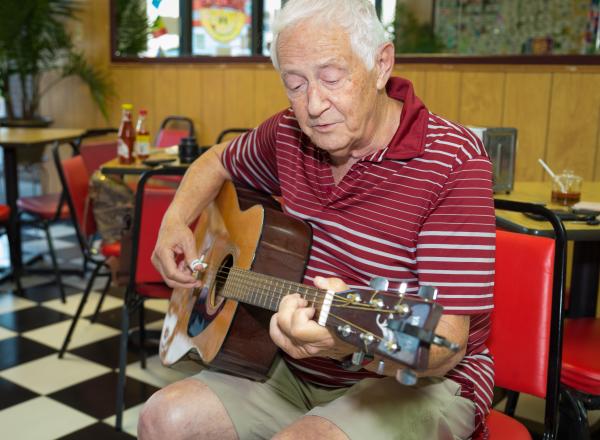 A World of Empanadas
The restaurant's Argentinian empanadas are twice the size of traditional empanadas and are stuffed with a variety of ingredients. If you're looking to try an authentic Empanada, opt to order the Criolla which is stuffed with ground beef, onion, green olives, raisins and eggs.
For more adventurous eaters, we recommend the Chilipanzinga, a spicy empanada stuffed with ham, cheese, onions and hot peppers. There's also a pizza empanada stuffed with marinara, mozzarella, ham, roasted peppers and green olives. And of course, it wouldn't be a Texas restaurant without their bestseller, the brisket empanada with onions, cheese and chilies.
You'll want to save some room for dessert as their sweet empanadas are just as tasty. Don't miss out on their sweet potato and marshmallow, banana and Nutella®, or the guava and cream cheese empanadas.
Savoring the Experience
Located at 3977 N. Belt Line Rd., the restaurant seats 30. Hanging on the wall are maps where guests are invited to mark their place of origin.
Pop by for a casual sit-down meal or call to place your take-out order any time to enjoy warm empanadas in the comfort of your own home.
Empa Mundo is also available for catering. Make your next gathering a hit with delicious finger foods in enough varieties to delight every guest's palate.
Whether you're in the mood for a traditional empanada, an empanada filled with Teriyaki chicken, or all of the above, Empa Mundo is a world full of possibilities you won't want to miss. Look through their full menu on their website or simply follow them on Facebook or on Instagram.