If you want to experience authentic foods from around the world, Irving is the place to do it. Our uniquely Irving restaurants can take you from the beaches of Mumbai to the canals of Venice or the mountain ranges of Nepal and beyond with authentic international cuisine at amazing locally-owned restaurants.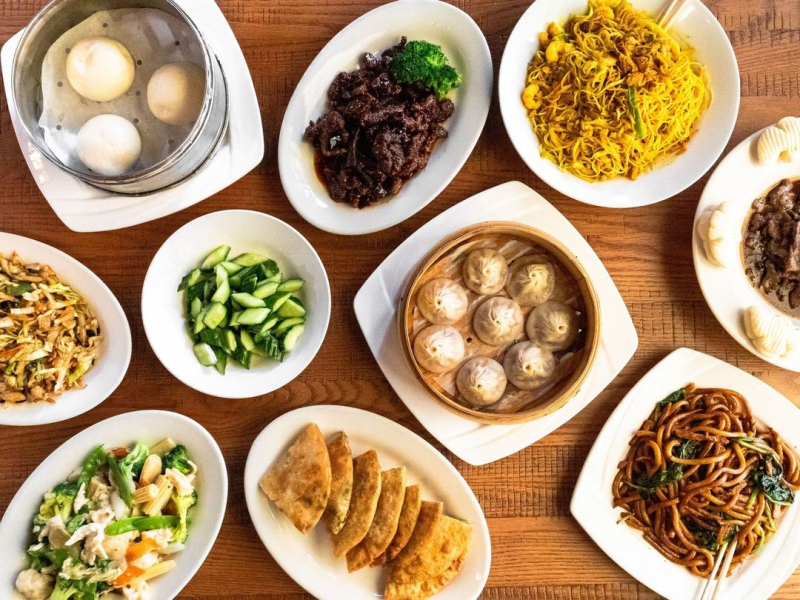 Fortune House is another example of our ability to globe-trot without leaving town. The restaurant opened in 2015, their stated mission was to help diners taste the cuisine of Shanghai. They've been recognized for doing that successfully, most recently named by D Magazine as the  Best Dumplings in 2021 Best of Big D and also a Top 50 Restaurant.
That's an important dish to be praised for, since Shanghai is well-known for its Xiaolongbao (shau long' bou) or soup dumplings. These dumplings are tiny bites of heaven with seasoned pork and hot soup inside flour-based wrappers that explode with flavor (and spilled soup if you're not careful) when you bite into them.  The trick to a great soup dumpling is to make the outer pastry strong enough to hold the soup without breaking, yet tender enough to deliciously melt in your mouth.
These flavorful soup dumplings offered at Fortune House include steamed pork, pork-and-crab-filled bites or pan-fried pork dumplings, which are dusted with sesame seeds and have a slightly crunchy bottom. If you prefer your dumplings without hot soup inside, other options include shrimp, cabbage, chicken, vegetable or spicy chili fillings.
Food stalls and snack houses are another essential part of the food culture in Shanghai, and Fortune House has plenty of these snacks to choose from in an extensive small bites section of the menu.
Even complete novices to Chinese foods will recognize and enjoy vegetable egg rolls or crab rangoons. And if you're hungry for Chinese American classics, try the scallion pancakes, lettuce wraps, egg foo young or moo shu (Chinese crepes) pork, chicken, beef or shrimp.
For adventurers, there are Phoenix Talons, which are chicken feet marinated in hot peppers or sweet & sour jellyfish. Marinated duck makes for an elegant meal, while vegetable-forward dishes like Malan bean curd or crispy cucumber are worthy temptations for vegetarians.
The entree options are nearly endless with close to a dozen each of seafood, pork, beef, poultry and vegetable-focused dishes. Hot and spicy beef noodle soup, basil chicken, honey garlic spare ribs and tea-smoked duck are among the frequently praised dishes. If you're keeping it simple, but craving flavor, Fortune House offers five different fried rice options.
A full bar gives you the option to enjoy cocktails like a lovely Fortune House mai tai, or beer and wine with your dinner. If you're enjoying the Shanghai vibe, you can sip sake or baijiu (a strong, highly fragrant and flavored spirit). If you prefer tea with your meal, try a Golden Bud Chrysanthemum, Oolong Iron Goddess of Fujian or any of their wide variety of tea flavors. 
Situated at the end of a nondescript shopping strip, the ambience at Fortune House goes beyond basic. While the expected black, bright red and wood accents of traditional Chinese restaurant decor are here, the overall atmosphere is light and bright. You can take that feeling even further when you dine out on the patio.
Whether you dream of traveling to China or simply want some dreamy dumplings, a trip to this local Irving restaurant is sure to bring you good fortune.