The skies are calling for patio weather, live music fills the air, ambiance awaits with a side of cocktails - it couldn't be any more perfect to enjoy a delicious meal with a stellar view! In Irving, we've got a view for every dining style. Some would say Irving tastes as good as it looks. So come look around! These five spots provide the opportunity to savor both the local cuisine and sweet views, simultaneously. There's a seat waiting for you, no matter your dining style. 
Mural & Mannequins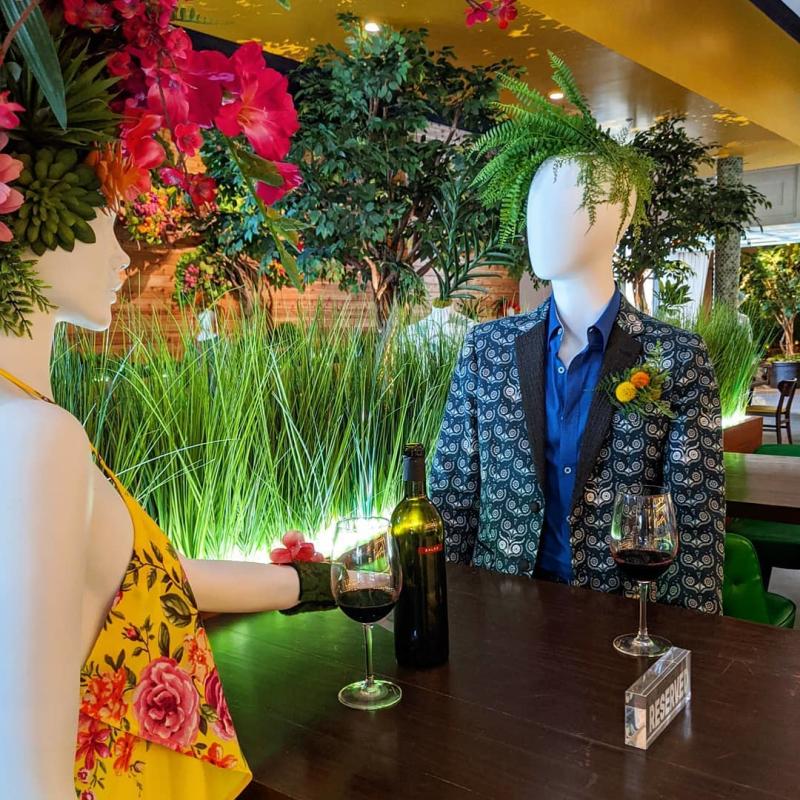 Hugo's Invitados
Looking for a memorable evening surrounded by eloquently dressed mannequins? You won't forget your meal or the beauty you'll be surrounded by at Hugo's. Their exquisite foliage wall mural is stunning and has to be experienced in person. To create a beautiful socially distanced environment, mannequins in beautiful floral outfits pose throughout the restaurant. It's quite the experience. While surrounded by beauty, you can expect quality organic meals that you wouldn't find at your average cantina. Start off with a Guacamole Salad. Enjoy the Free-range Chicken Enchiladas and end with the Blue Corn Flan. With daily organic drink specials, there's no reason not to stop in. Menu
Mandalay Canal Beauty

Venetian Terrace 
If you're looking for a dreamy dining experience, head to the Venetian Terrace. With its redesigned space, this well-known wedding venue and restaurant is romantic, unique and over the top in the best way. Their outdoor terrace is so intimate and directly overlooks Venice-esque Canals. It provides an unmatched alfresco food experience. The Mandalay Canal will give you heart eyes and you won't believe it's in the middle of a big city. Gondolas carrying lovers float by as you dine and the twinkle lights make the perfect setting. Their menu features an award-winning local fusion cuisine. If stopping for brunch, try the Eggs Benedict, Buttermilk Pancakes, and Fresh Guava Passion Juice. Make sure to stop by anytime for a drink and a bite to eat! 
Cobblestone Cafe Views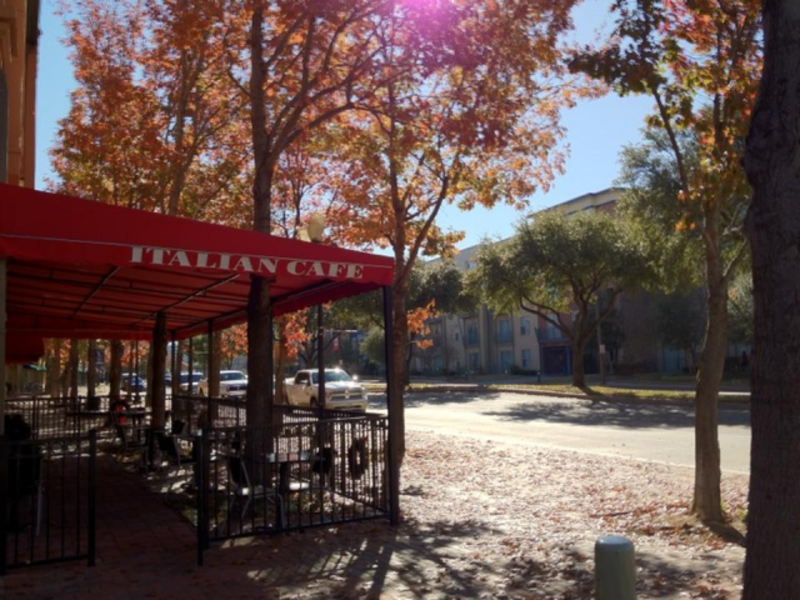 Italian Cafe
387 E Las Colinas Blvd #120 | (972) 401-0000
If you're in the mood for authentic Italian food, the Italian Cafe in the heart of Las Colinas has you covered. This quaint sidewalk cafe has such a peaceful view. You'll want to sit around all day sipping a cup of caffè and reading the paper, just like you see in the movies. Italian Cafe's brick-lined street, overhanging trees and welcoming aromas make it a truly lovely place to dine. Start off with their Cheese Sticks, go for the Chicken Alfredo and don't forget the Greek Salad. Menu
Lake with a Side of Sunset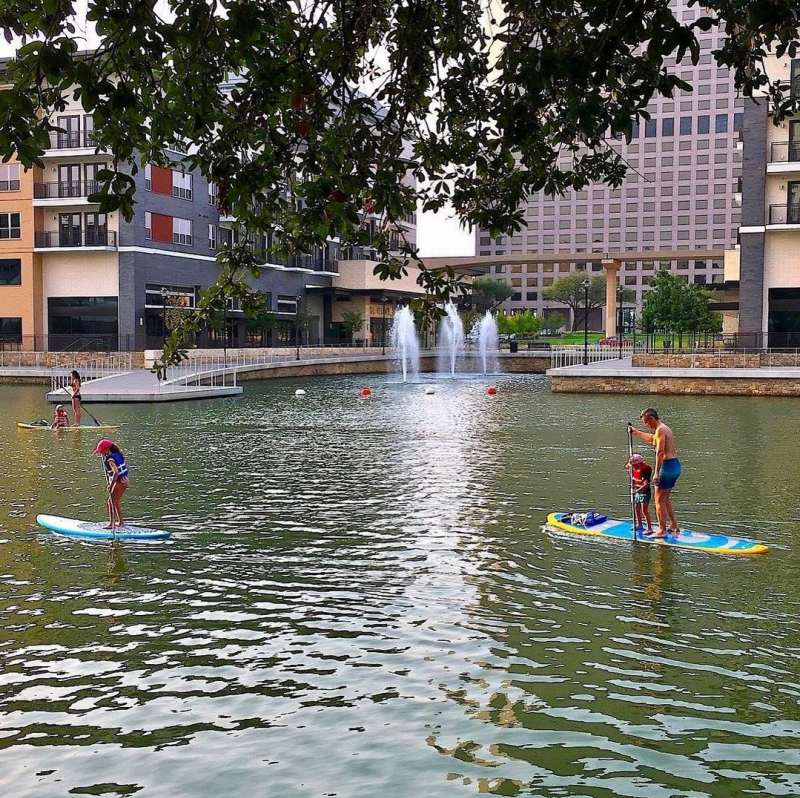 Pacific Table
Interested in a restaurant with a nice lakeside view? Then you need to visit Pacific Table nestled on the edge of Water Street on the peaceful Lake Carolyn. This restaurant has become a favorite for locals and is also a very popular destination for travelers to come together and celebrate with cocktails, friends and fun - plus a fire pit will bring you all together. You must try the Fresh Oysters, Miso Salmon and finish off your night with a Lemon Icebox Pie. Menu
Rocking Live Music Showcases

Reservoir
Indulge in an amazing slew of American-fare eats, or stop in for a fantastic Sunday brunch and order the Instagrammable dish literally served in a sink, called Everything But the Kitchen Sink. Reservoir's covered and open-air patio is in the middle of all the action at the Toyota Music Factory, and it puts you front and center of the Texas Lottery Plaza. If you love people-watching, THIS is your spot to kick back and observe, tap your foot to live music or even jump up and join the party. Here you can catch live music on the plaza stage, live workouts, and even a monthly drag brunch. Menu
Although we've listed five eats with a view, you know there are plenty more around town with a vast array of amenities and specialties. Check out these other patio blogs as well.