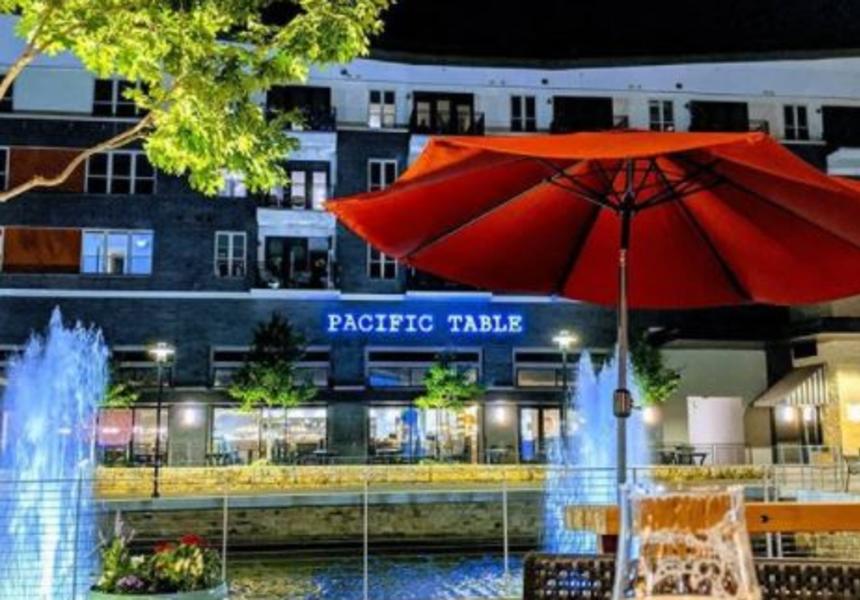 Sunny-ish skies, a slight breeze and cooler temps are the perfect conditions for an alfresco weekend. And Irving has the ideal attributes for your outdoor fun. You can hit the trails, take a stroll around Lake Carolyn, make a splash on the canals or pack a picnic for the parks. You can also eat and drink your way around town, and we have the perfect ingredients for that too.  Whether you're an early riser or a late-nighter, brunch aficionado, day drinker or fine-diner, you'll find your niche right here.  (Cover photo: @restfallen) 
Early Birds Take Flight
Pax & Beneficia 
Water Street | 5244 N O'Connor Blvd | 214.390.6883
Opens Daily at 7 am
📸: @chels_eats_
Cheers to a weekend fueled with great coffee!  Swing by Pax & Beneficia, beloved by the neighborhood for their amazing selection of coffee, tea and toasts! Avocado toast, Nutella & fruit, P&B&J, Ricotta & Fruit - one of each please! A little birdie told me that they also offer coffee flights and a lovely service of Turkish coffee - all best enjoyed before or after a stroll around Lake Carolyn. Don't forget your pup! 
Perfect Patios for the Brunch Bunch
Hugo's Invitados
Water Street | 5240 N O'Conner Blvd | 214.496.0590
Brunch served weekends, 11 am to 3 pm
Hugo's Invitados is the best patio for your #pancakegoals.
Plus, they serve up delicious scratch-made tortillas, fresh-baked chips, house-blended salsas, and breakfast egg dishes. Carpe Chilaquiles!
Cork & Pig Tavern Las Colinas 
Water Street | 5224 N. O'Connor Blvd. | 972.364.7412
Brunch served weekends, 10 am to 3 pm
A yabba-dabba-doo-good time awaits you at Cork & Pig Tavern. Nosh on West Texas Biscuits & Gravy, Huevos Rancheros, omelets, sandwiches and more. Sip on mimosas and Bloody Marys or try the Piglet. Bring the kids for the Fruity Pebbles French Toast!
Gloria's Las Colinas 
320 West Las Colinas Blvd | 469-242-2641
Brunch served weekends, 11 am to 3 pm
Gloria's dishes an impressive selection of huevos, chilaquiles, breakfast burritos & tacos and even waffles! Brunch cocktails and juices are offered for $3 to $5. Salud!
Afternoon Delight: Fun In the Sun
Sky rockets in flight! We're so excited, and we just can't hide it! The Ginger Man reopens this weekend AND the Lakehouse Waterfront Lounge at Omni Las Colinas is open to guests and, drumroll please, LOCALS too. Here comes the sun!
The Ginger Man 
5250 N O'Connor Blvd | 972.607.4227
Opens this Saturday at 3 pm. Call for daily hours. 
The Lakehouse Waterfront Lounge at Omni Las Colinas
221 Las Colinas Blvd | 972.556.0800
Dining in the Moonlight
Blaze Brazilian Steakhouse
Toyota Music Factory | 310 W as Colinas Blvd | 469.208.7977
Open Fri 5 pm to 9 pm and Sat 5 to 10 pm. Closed Sunday. 
Blaze is one of the new kids on the block, and they've stepped up to participate in DFW Restaurant Week with both restaurant/patio dining and take-out! The restaurant experience is being offered for $39 and carryout for $25. Why not make it a date night and dine-out under the stars and twinkling string lights? P.S. Restaurant Week runs through September 27. 
Pacific Table
Water Street | 5238 N. O'Connor Blvd. | 972.957.7620
Pacific Table serves seafood at it's finest in a beautiful environment. It's always a good idea to make a reservation for dinner. And btw, they also serve lunch and brunch. 
Puppy Perfect Patio
The Ranch at Las Colinas
857 W John Carpenter Fwy | 972.506.7262
Event: Saturday, September 12, 11 am to 4 pm
There are soooooooo many patios for pups in Irving. We are a super dog-friendly city for all the hipster mutts. If you read my blogs, there's rarely a post without a pup. This weekend's bark-out goes to The Ranch for hosting a pup party. 
The Ranch at Las Colinas and DFW Rescue Me will be partnering together to host the 4th annual Pups, Pints & Prosecco - an afternoon full of delicious food, great drinks, and of course, puppies! There will be a silent auction and raffle with all proceeds benefiting DFW RescueMe! The Ranch will donate $1 of every cocktail, glass of wine or beer purchased that afternoon. And PUPPIES will be at the Paw-ty looking for their forever home. Doggone it… you might meet the love of your life! Mine had me at woof!
So many patios, so little time to include them all. Check out our food blogs for more!
Wear your mask. Keep your distance. Have fun & stay safe.
Cheers!