In many ways, the planned community, Las Colinas, is the ultimate work and play destination in Irving. Lustrous office towers house corporate headquarters and Fortune 500 companies in its urban center, while luxury residential complexes abound. Lakeside hotels, the nearby convention center and Toyota Music Factory make it a great place to visit, too.
Lake Carolyn and the Mandalay Canals are among the crown jewels of Las Colinas. Whether you're here for a short stay or here to stay, you'll find plenty of ways to play around at the lake.
Give It the Runaround
Hike, Bike, Stroll or Run the Full Trail Around The Lake
Whether you're training for a marathon, walking your pup, or simply getting your steps in, you can make a full loop around Lake Carolyn. It's an easy walking trail that's 2.8 miles around with some pretty astonishing views. The fully-paved path ranges from four to 10 feet wide, so it easily accommodates strollers or wheelchairs. You can bring your bike, too, but most people walk or run on the trail. Step onto the trail from The Omni Mandalay hotel or take advantage of street side parking if you drive to Las Colinas to see the lake.
Grab a Bite to Eat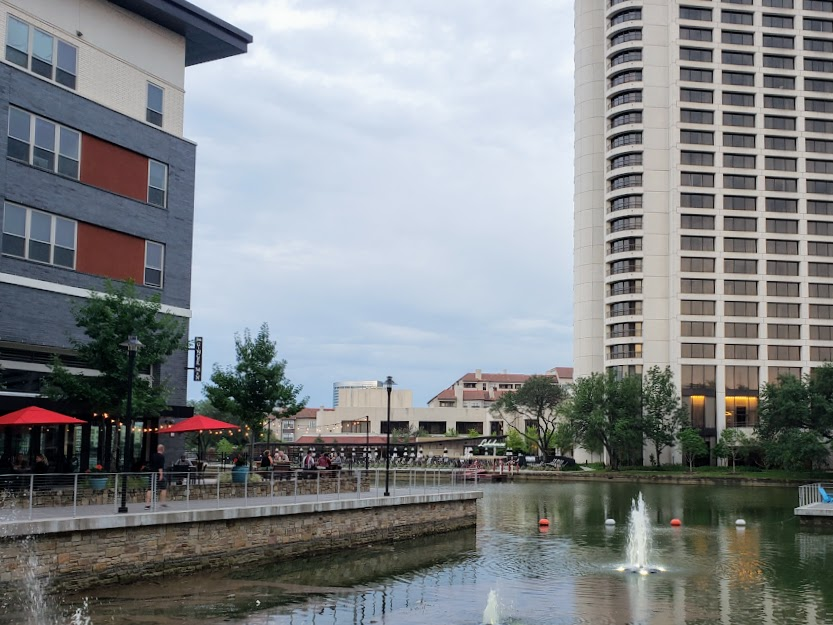 Combine A More Leisurely Stroll With A Night Out For Drinks Or Dinner
A lovely view always makes date night better, and whether you're out for date night or a business dinner, you'll find some scenic seats at Irving restaurants. 
For oysters, traditional sushi, seafood, and more, reserve a table at Pacific Table overlooking the lake.  For a watering hole on the water, check out the 62 draft beers (and more on tap) at The Ginger Man, and order up some pub food if you're hungry. 
In the same complex, you'll also find Hugo's Invitados for modern, fresh, and healthy Mexican food. At Ouzi Mediterranean Grill, you can dine on special oven-fired meat pies, shawarma, kabobs and even a full buffet. For an elegant lakeside brunch, visit Venetian Terrace on a Sunday. The restaurant doubles as a wedding venue, and leisurely lunches are on the menu there the rest of the week.
Walk on Water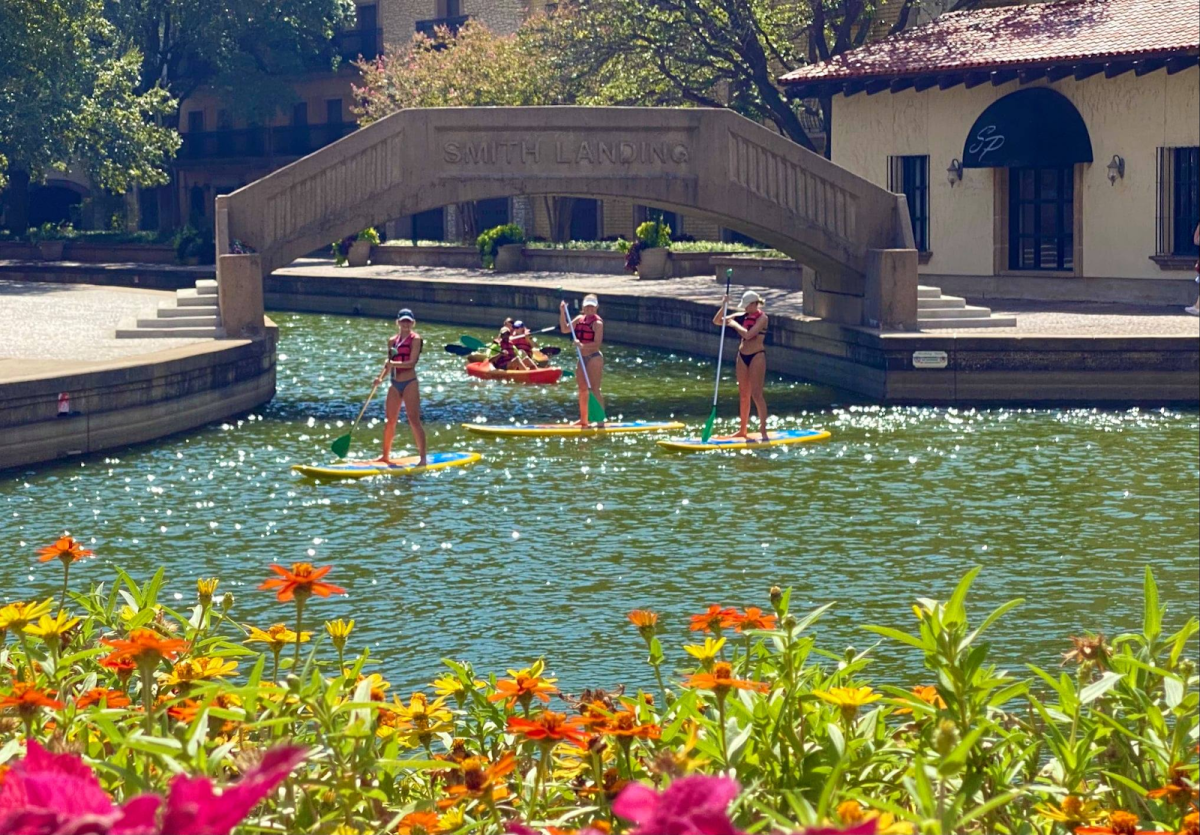 Grab a Paddle Board and Have Some Fun
Standup paddleboarding is a fun solo activity or a way to get the whole family smiling. At Stand Up Paddle North Texas (SUP NTX), you can rent paddle boards, take lessons, join group yoga sessions and more.  Visit their website to book a board or kayak and you'll soon be making your way around the scenic canals at the lake. 
Sail On Around the Lake
Cruise the Lake in Style, Whatever Your Style May Be
It might not be Venice, but it might be even better. A gondola ride at Lake Carolyn offers a unique experience with some grand views in an already idyllic setting. Options from Gondola Adventures range from a classic one-hour cruise to a special evening in a canopied gondola complete with an Italian dinner and wine. It's a perfect way to celebrate a romantic occasion or to turn a vacation day into a special occasion. 
If you want to power your own cruise, you can rent an aqua trike from Irving Water Activities, a division of Gondola Adventures. The brightly-colored trikes with giant wheels make it easy to while away an hour pedaling your way around the scenic lake. Bring the whole family - kids over 12 can pedal their own boats, while parents can pair up with smaller children. Online reservations are available if you want to plan your visit.
There's no need for speed, but you can book a seat on a power boat for a tour around the lake from Irving Water Activities. Doesn't a covered Lear cruise boat sound luxurious? You can purchase tickets for one person or a whole group to join the public cruise, and make it sweet by booking the dessert cruise. Call for availability and scheduling for this special tour. 
No matter which way you choose to cruise, there's a lovely way to get out on the water at beautiful Lake Carolyn. 
Let us Entertain You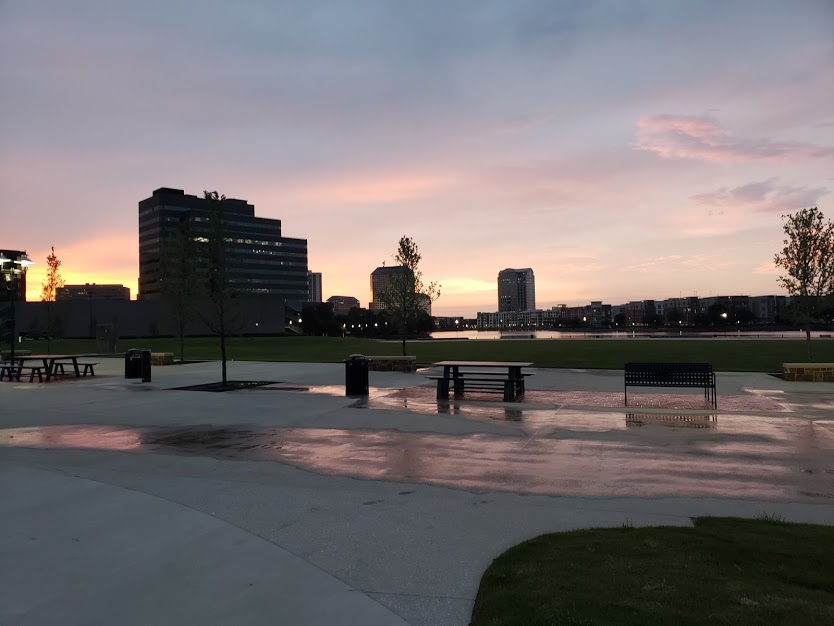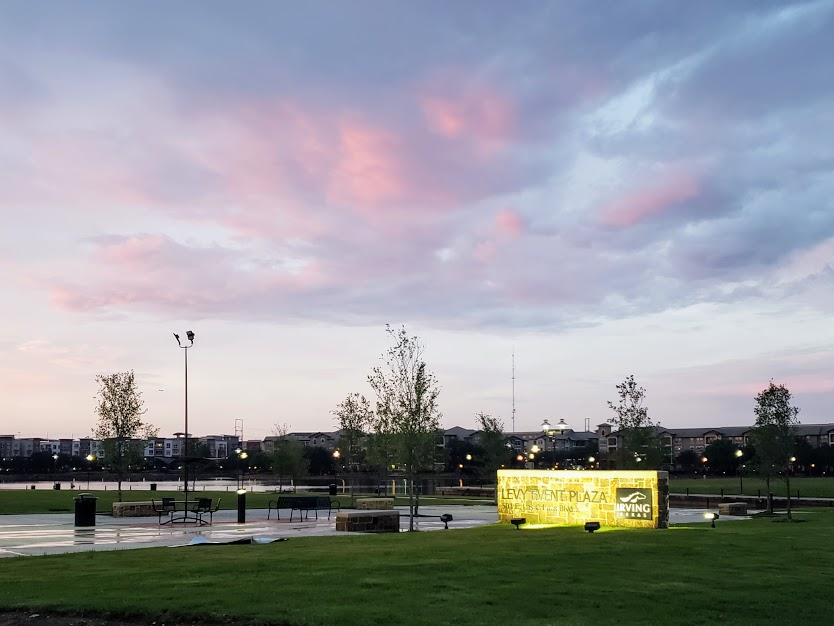 Special Events on Lake Carolyn Have a New Home
The greenbelt and canal walks around Lake Carolyn are a wonderful place for special events. Picnic tables and benches as well as trees for shade have been added to the expansive space where the annual Laughs on the Lake and other events take place. 
Located at 501 E. Las Colinas Blvd., the Levy Events Plaza was unveiled in November and the park fixtures are complete, while road improvements surrounding it continue. We can all look forward to a fantastic Fourth of July fireworks show this year, and more events to come.
Be sure to save the date for Laughs at the Lake on the last Saturday in August (8/27) and stay tuned to our blog to stay in the loop about future activities at the plaza. Of course, you can stop by the park any time for a roomy place to romp or a peaceful place to relax. 
If you live in Irving and haven't yet discovered Lake Carolyn, now's the perfect time. If you're planning a visit to Irving for work or play, be sure at least one day at the lake is on your agenda. Either way, get ready for a day (or a whole summer) of fun at this lovely little jewel of a lake.