Allow me to introduce you to the stories behind many of our attractions and historic areas here in Irving, Texas. This week we'll look at the history behind the Mandalay Canals. After the story, you can have fun with the Gondola Puzzle. Simply click on the image below and have fun. Now let's get started! 
Have you ever wond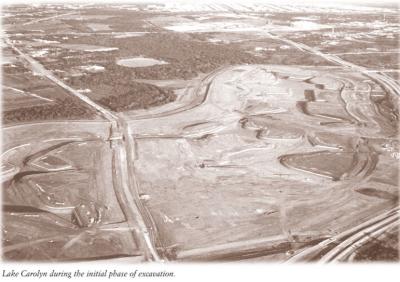 ered what Las Colinas looked like before Lake Carolyn and the Mandalay Canals were built? We already know that all of the land that Las Colinas sits on was once a large ranch, owned by the Carpenter family.  When Ben Carpenter first began drawing up the plans of his vision, or what he wanted the area to look like, he knew he wanted to preserve the landscape's natural beauty with trees, green fields, natural flowers, and a big lake to be the main centerpiece.  But in order to have a lake, he needed to have creeks flowing in and out of the lake, plus he had to think about flooding if it rained too much. It was a lot to think about.
So instead of building creeks for "storm-water runoff" (an engineer's way of saying too much rainwater), his plan was to build canals instead. Although Lake Carolyn and the Mandalay Canals would become the biggest and most costly project ever built in the area, he really wanted to create something beautiful and something that would last a really long time. He wanted something that people who lived there and visited there could look at and enjoy, even use for entertainment.
So what began as a series of waterways to control flooding turned out to be one of the most beautiful icons of Las Colinas, the Mandalay Canals.

Now the canals are host to a lot of activities. For example, Gondola Adventures of Las Colinas offers a cruise in an authentic Italian gondola, like the ones you see in Venice, Italy. And you can also rent a Stand Up Paddleboard, or peddle through the canals on a water trike. There are other fun things to do at the canals like CanalFest in the Spring and the Dragon Boat Festival in the Fall.
Now that you know a little more about Irving and how the Mandalay Canals came to be, you can solve a jigsaw puzzle of a gondola in the canals below.  Good luck!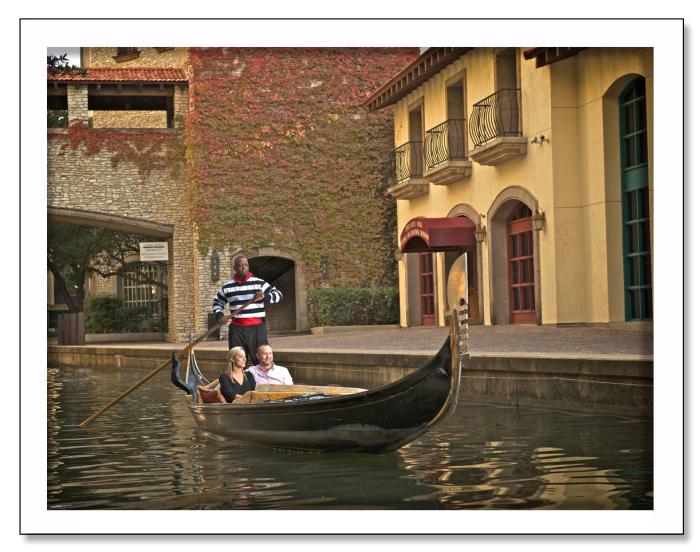 Previous activity pages: