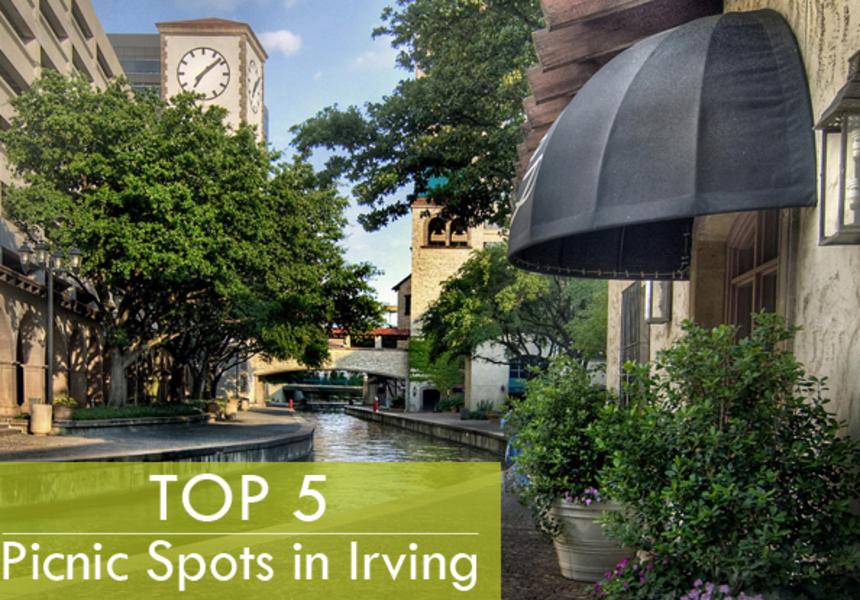 Irving has something for everyone when it comes to being outdoors, including— picnicking, hiking/biking trails, sports of all kinds, fishing, swimming, recreation centers, canoeing and boating. Sometimes the kid in us just needs to get outdoors and soak up some sunshine. To that, we say, YES go for it! Pack a picnic or grab some food from a nearby hot spot and explore our top five picks for picnicking in Irving and Las Colinas.
1. Cottonwood Creek Park - 4051 N. Story Road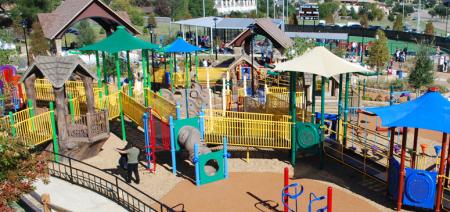 What is a park without a fun-filled playground? If you're looking for a place to relax and let the kids unwind, THIS is your park! DFW Child said, "This Park is a kid's wonderland." We agree! Who could turn down a rock climbing wall, wide-open spaces to run, and restrooms? This park is ahead of its time and accommodates children with accessibility needs. You'll find wide ramps, smooth surfaces, and custom swings. Enjoy a picnic at the tables or off-road your adventure to the pond with a water feature and lots of ducks and turtles to feed. Junior reporter, Tori, gave it 16 and a half points.
Top Food Picks Nearby:
Dera Grill - Curry, tandoori & other Indian dishes share the menu with burgers & gyros at this casual spot. More
Italian Crust - No-frills selection with a few seats for counter-serve pizza, subs & other classic dishes. More
Braum's Ice Cream & Dairy Store - Longtime chain offering fast-food burgers, ice cream & a full range of groceries. More 
2. Victoria Park – 3051 W. Northgate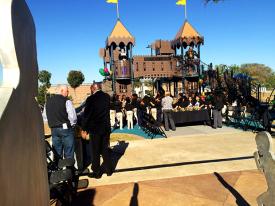 Amphitheater, Castle Kingdom Playground, Disc Golf, Fishing Dock, Pond, Lighted Trail, Picnic Tables, and two Pavilions, and Tennis and Volleyball Courts;  yep this park's got you covered. Irving kiddos even planned the playground themselves. Come see for yourself, its fun factor is through the roof. This is a favorite spot for local families and is definitely kid-approved. 
Top Food Picks Nearby:
Empa Mundo-World of Empanadas - Craft empanadas with fillings such as cheesesteak & Texas brisket. Great place for something different. More
Chick-fil-A - Fast-food chain serving chicken sandwiches, strips & nuggets along with salads & sides. More
Po Melvin's Down Home Cooking - Casual diner serving heaping plates of Cajun-influenced American grub in a Southern-style setting. More
3. Centennial Park – 444 W. Second St.
If you're in need of a scenic change of pace, check out Centennial Park near downtown Irving. You can escape the urban jungle and relax with family or friends, enjoy a picnic or indulge in outdoor sports. Centennial Park offers visitors pleasant parkland for relaxing and a number of amenities including a log cabin, picnic pavilion on the eastern shoreline of the lake, founder's plaza, beautiful fountain, and walking trails. This park celebrates Irving's first 100 years of existence. Bring your camera, the views are camera-worthy.
Top Food Picks Nearby:
Big State Fountain Grill - An Irving tradition since 1948! Big State has been a beloved location for Irving, Texas residents to mingle in a timeless atmosphere!  More
Joe's Coffee Shop - Down-home diner for hearty breakfast & lunch fare, including homemade pies, attached to a car wash. More
Fred's Pit Barbecue - The classic barbeque joint. Proudly serving the Dallas/Fort Worth Metroplex for more than 32 years and counting. More
4. Lake Carolyn and the Mandalay Canal - 200 Mandalay Canal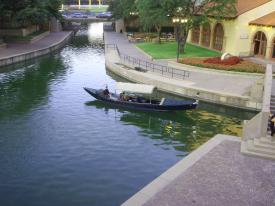 Many find that Irving's Mandalay Canal is reminiscent of Italy. Along Mandalay Canal is a running and walking path. It is lined with trees and is one of the more picturesque ways to see the area. Lake Carolyn is a man-made lake that provides waterfront views to thousands. Nestled around the gondola routes are great places to set up a romantic picnic at sunset, making it a great date spot.  You might even be able to enjoy the singing of the gondoliers as they cruise by. A short walk around the area will reveal refreshing waterfall views, scenic bridges, and picture-perfect backdrops. It just might be the best-kept secret in Irving. There is free parking along the streets and in many of the garages.
Top Food Picks Nearby:
Italian Cafe - Italian outfit dishes up pizza, pasta & subs in brick-lined digs with sidewalk seating. More
Subz N Stuff Gourmet Deli - Independent sandwich shop serving big and double-decker options with fresh bread & house sauces. More
5. Campión Trail - Map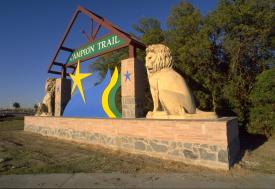 These well-paved trail ways are a runner's dream. Wide lanes and off-road trails draw fitness enthusiast and casual walkers. Campión Trails is a master-planned, 22-mile greenbelt along the Elm Fork and West Fork of the Trinity River. There are 6.5 miles available in the Elm Fork (north) section and four miles available in the West Fork (south) section. The best part of the trail is the numerous entry points.  There are two major picnic pavilions complete with covered picnic tables and grills.  The trail also has detour paths to scenic overlooks of the Trinity River. Find a grassy place and stretch out, you'll enjoy the views.
Top Food Picks Nearby:
i Fratelli Pizza - Unassuming pizzeria turning out square versions of classic thin-crust pies, plus party-sized salads. More
Bruno's Ristorante - Stalwart Italian eatery offering refined pasta dishes, steaks & seafood, with suburban canal views. More
Underground Indian Cuisine - Northwest Indian cooking & tandoori dishes served with beer & wine in serene, art-lined digs. More
With 43 parks around town and over 2,000 acres of land, this list only scratches the surface. Go explore and share your favorite picnic spot with us. While you're there, tag your social post with #VisitIrivng for a feature on our pages. Facebook | Twitter | Instagram