* All photos taken prior to COVID-19 and social distancing orders*  

Some may think runners are crazy, but most members of this special club understand the crazy and love the (sometimes grueling) fun. When you choose to join (we're always welcoming new members), you'll understand it, too.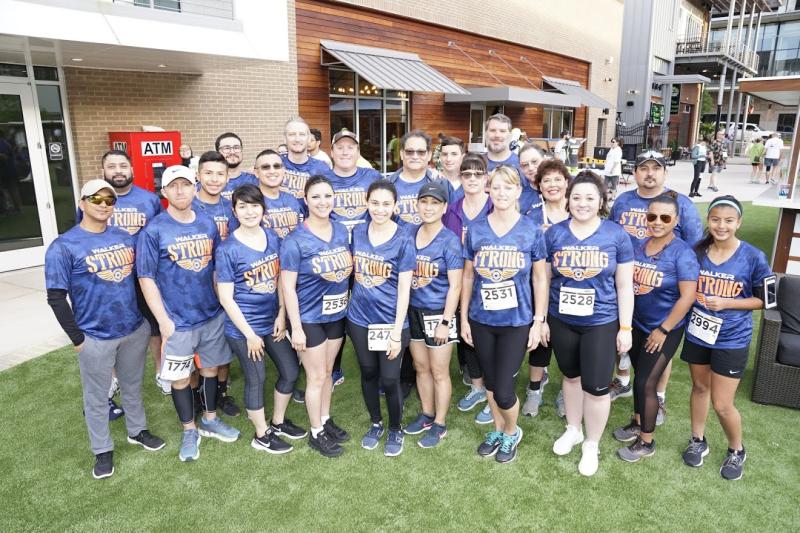 The weather is practically perfect for this outdoor sport, and  the Irving St. Patrick's Day 5k and the Irving Marathon are just around the corner. So, we're exploring reasons to join in the fun for one mile or 26.2 or any distance in between.  First and foremost, we've explored nine reasons (#1 - #9) that running/walking offers a multitude of benefits for your body and your mind—including everything from heart health to reduced stress.  But heart health and mental toughness are just the beginning. Running can literally change your world with social and lifestyle benefits too.  Never been a fan of running? We're about to change your mind.  
The Bonus Miles: Social & Lifestyle Benefits
#10.  An Al Fresco Affair
Let's talk about vitamin D. Sunlight is the body's favorite source of this essential vitamin which helps keep our bones healthy, our mood lifted, and our immune system humming. From trees, parks, dogs and old-world architecture, canals, lakes, wooded trails and mustangs (in Irving), the scenery is uplifting too. Explore your surroundings, learn the streets and identify which café to visit afterward for a well-deserved lunch.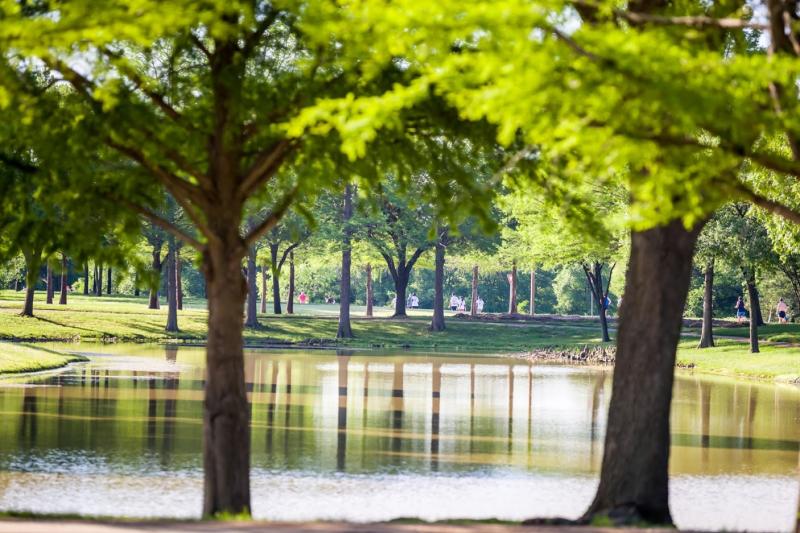 #11. A Shot in the Arm 
We all know that exercise can boost your immune system. While many gyms have been closed - thank you COVID-19 - going for a quick run in your neighborhood is a safe and effective way to maintain your fitness and help your immune system keep viruses at bay. Plus, a quick run can boost your energy levels too.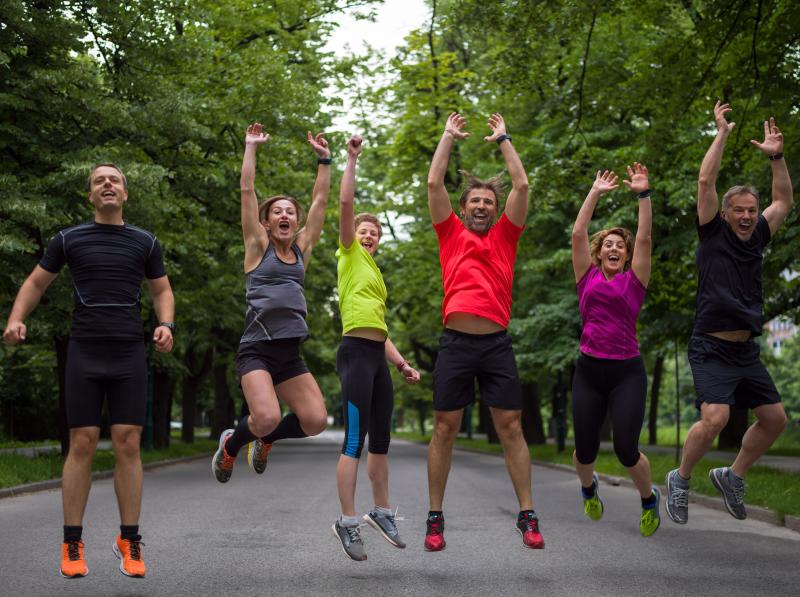 #12. Camaraderie & Community
The running community is a strong one and the community benefits of running are often immeasurable. When you catch the eye of a fellow runner, you might nod, smile, wave or say a breathy hello, or even a "nice job." No matter what, it's an instant connection. I don't know quite how to explain it, but whether you join a running club or a charity's running team, or just take a look around during your first 10K, you'll be amazed at all the support and good vibes you get. Plus, a running community creates a healthier and more fitness-friendly community within your city.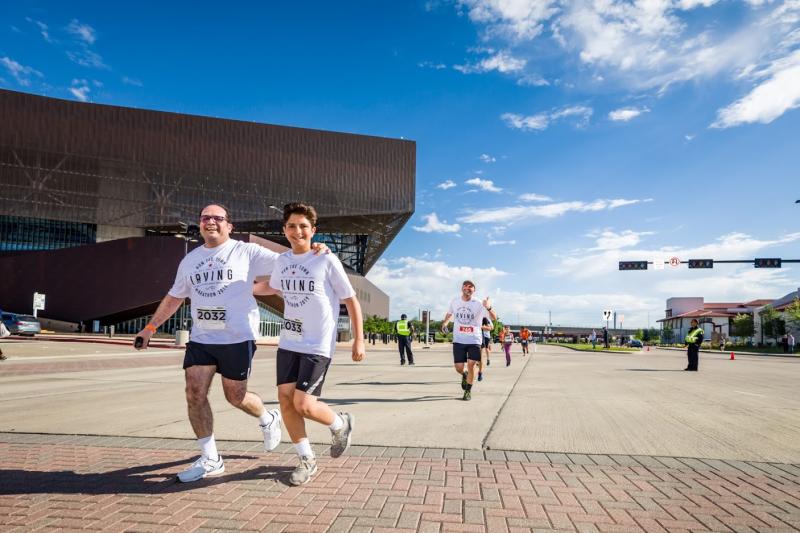 #13. Bragging rights on social
You get the picture...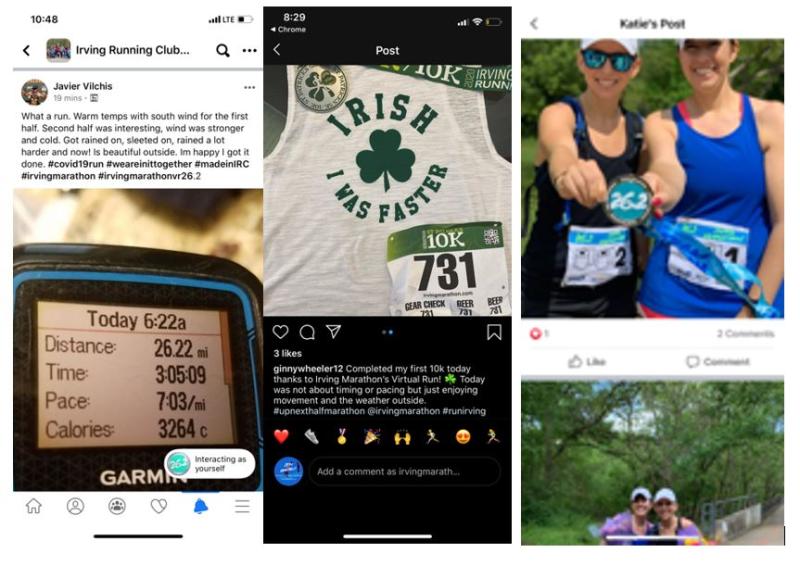 #14. The Perfect Playlist 
Queue the Rocky theme y'all! Do you hear it? When you listen to music you love, it triggers the release of the feel-good neurotransmitter dopamine. Running already has mood-boosting effects on its own, so listening to your favorite songs while you run can bolster that effect. A happy runner is a successful runner, and listening to music can improve your mood, enhance your runner's high and make you feel lighter, happier and calmer.... or crazier!  Here's a playlist to get the party started.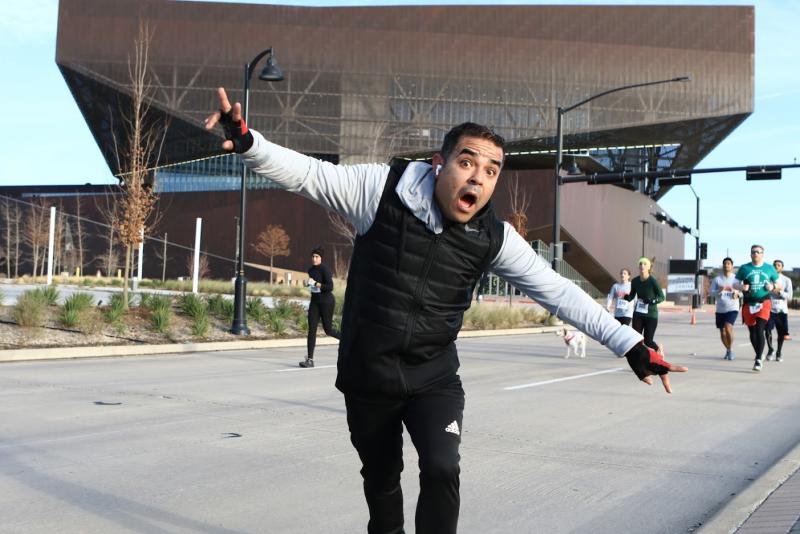 #15. BRUNCHing
I cannot deny that I love food. I love running. I love thinking about food, usually breakfast,  while I'm running. Running and eating pretty much go hand in hand. Sometimes we run so we can eat more. Sometimes we eat because we ran so much! One thing is certain, eating after a long run is almost a religious experience, and we worship over brunch every Saturday and/or Sunday. After a weekend run, it's never too early for a mimosa or a beer. 
#16. Gear Up 
Running and fashion are no longer two separate identities. It's stylish to wear your running gear to brunch, lunch or pretty much anywhere these days. And that goes for the men, too. Running gives you the perfect excuse to splurge on the latest leisure fashions aka high-end performance gear.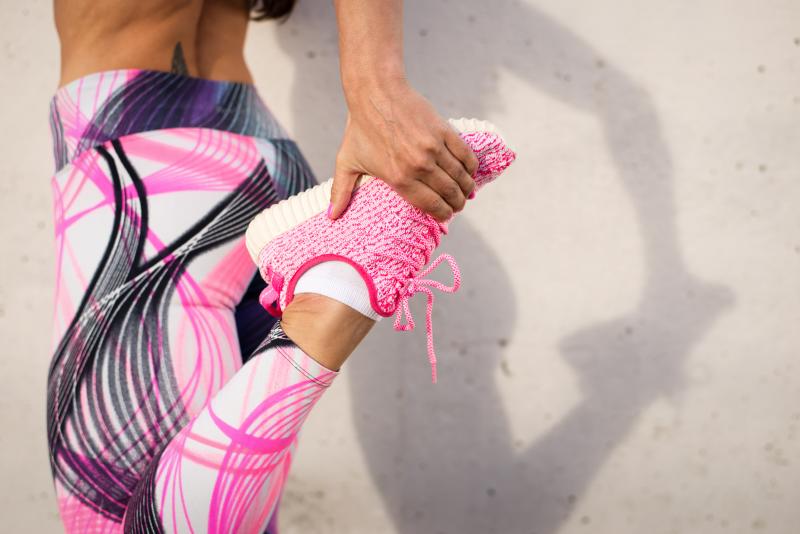 #17. Riding High 
Completing a race is one helluva confidence booster. Running provides you with infinite opportunities to challenge yourself. And you will probably surprise yourself as you keep revising your goals to push your limits. At the end of the day, one-mile, a 5K or a marathon, there really is nothing that compares to the feeling of working hard towards accomplishing a goal and then actually doing it! The finish-line is sometimes emotional, but almost always magical.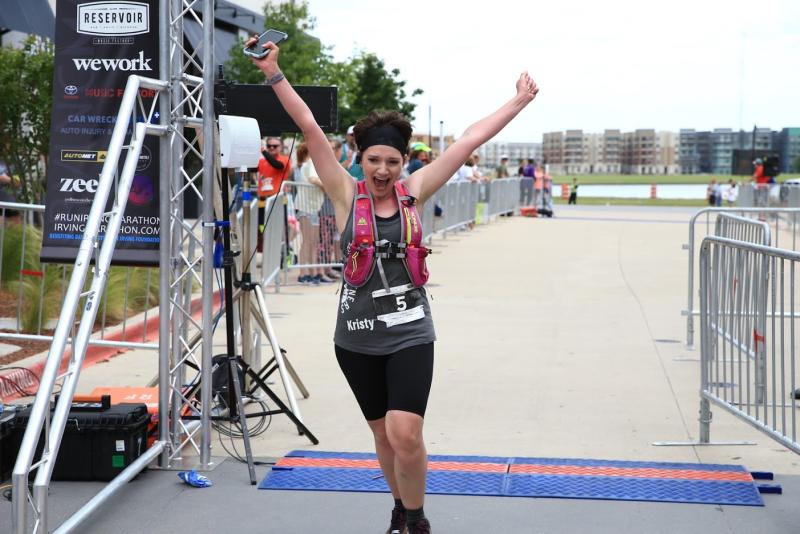 The Irving Marathon Series is the perfect place to start your walk, jog or run to the sought-after finish line.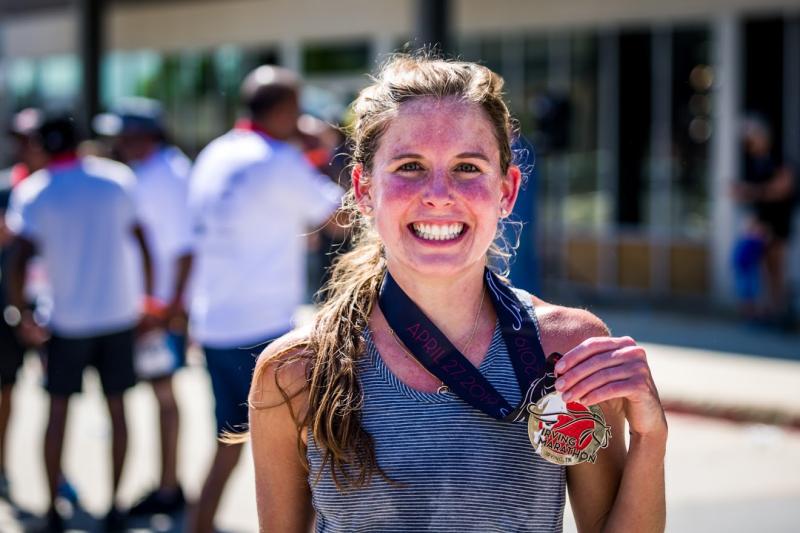 Run Back to the First Blog
#1 - #9. Run for Your Life (health benefits of running)
Race to the Finish
#18 - #26. Run for the Finish (why the Irving Marathon Series is the race series for you!)
Ready. Set. Register. 
In-person: March 13, 2021
Virtual: March 1 - 31
1-Mile, 5K, 10K, 13.2, 26.2
Saturday, March 27, 2021
1-Mile, 5K, 10K, 13.1
In-person: May 22, 2021
Virtual: May 1 - 31
In-person: September 8, 2021 
Virtual: September 18 - October 3
1-Mile, 5K, 8 Mile
In-person: November 25, 2021
Virtual: November 1 - 30
1-Mile, 5K, 10K, 13.1
In-person: December 18, 2021
Virtual: December 1 - 31
1-Mile, 5K, 10K 
2022 Date(s) TBD