Put on your pasta pants and head to FM Smoke House. National Macaroni Day may be the perfect day for you to try their White Cheddar Mac and Cheese.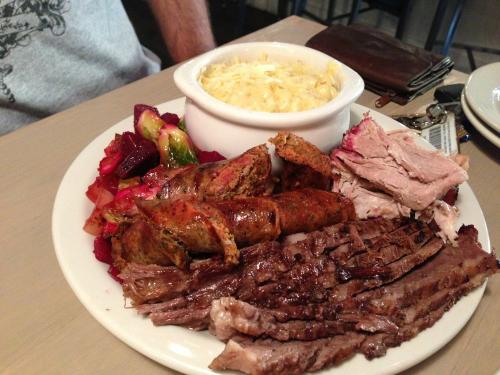 WHITE CHEDDAR MAC AND CHEESE
Food is extra yummy at this upscale BBQ and Southwest style cooking joint. The fresh modern interior is nice to look at too. They have traditional BBQ items like brisket, sausage and pork...cause we all know those are a must. They also have interesting southwestern items like Cabrito Street Taco-ettes and Wild Boar Empanadas. The sides are really good - among the best french fries in town. FYI, not all BBQ joints have a fryer, so it's cool that they do!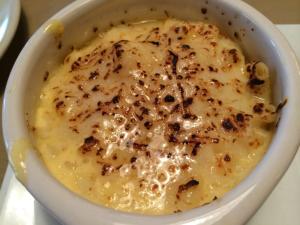 But, the dish I want to tell you about is their White Cheddar Mac and Cheese. It's an honest shame if you go there and pass it up. It does cost a little extra as a side, but it is well worth it! Honestly it could be a meal by its self. The portions are huge here.

There's not a blue box anywhere near this recipe. It's definitely homemade and defiantly delicious!  The smoky flavor compliments all other items on the menu. Is your mouth watering yet? I hope you're spoon-rolling skills are perfected 'cause you'll be doing a lot of that. It's very cheesy and oh so good. Pasta lovers rejoice, we'll see you there!

Quick Facts
Location: 660 Walnut Ridge Drive | Phone: (972) 751-6633 | Menu | Website | Facebook

Header Image by @ryansquyres. Image left by Sarah Y.  Image right by Liz S

.