Irving's tried & true restauranteurs have worked hard to keep us fat & happy during the last few months with to-go orders, quarantine family packs, and the important essentials like toilet paper and cocktail kits. Melt my heart. We sure owe them a debt of gratitude.
And even amid a pandemic, some shiny & new gems have been popping up too. Here are five new restaurant openings that need to be on your radar if you're not already in the know.
Trout Almondine, Ahi Towers, baked king crab legs with spicy tobiko aioli, Korean bbq marinated beef, peanut butter ice cream sandwiches and more deliciousness await you at these new eateries. Let's welcome them to the flavorhood and show them some love. One bite, and you'll form a mutual admiration and long-lasting relationship. 
PACIFIC TABLE
Chef Felipe Armenta is making waves on Lake Carolyn with his swanky new waterfront spot
The doors to Pacific Table opened in early 2020 about a month before they had to go on a break with in-house diners. But now, they're open again and to rave reviews! Chef Felipe's menu is inspired by the fresh fish from the Pacific Northwest, a unique twist for Texas. I'm talking oysters – fried or on the half shell, Cedar Plank Salmon, Cioppino, traditional sushi and then some.
Not a seafood lover? Chef brings you a tasty selection of non-seafood items including grilled steaks, braised short ribs, oven-roasted chicken, burgers, sandwiches, and salads like Singapore Chicken. So many options – it's tough to commit to just one! The organic meat and produce are sourced from sustainable farms and ranches located right here in Texas.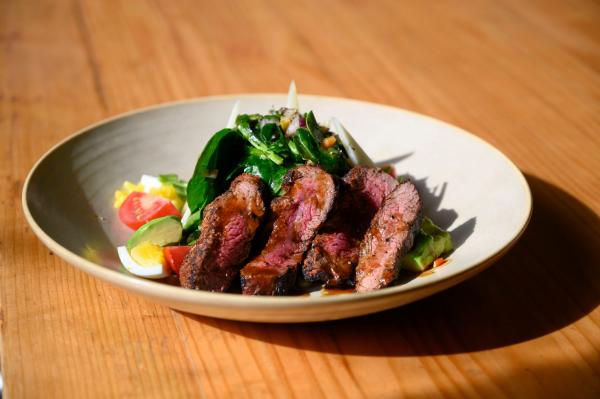 Pacific Table also has an extensive wine list, beers & ciders, cocktails, and sake, but of note, you must ask for your water – it's a sustainable practice. We like. They're still offering to-go, but also serving lunch and dinner daily and brunch on the weekend. Happy hour with drink and food specials is offered on weekdays from 4 - 6.
What you'll love: Need a romantic date night following a corona quarantine? Pacific Table is in Irving's Water Street district and features majestic views of Lake Carolyn. Wine, oysters, water views, yes, please!
THE BLUE FISH SIGNATURE JAPANESE BISTRO
One Fish, Two Fish... The Blue Fish Signature Japanese Bistro debuts at Toyota Music Factory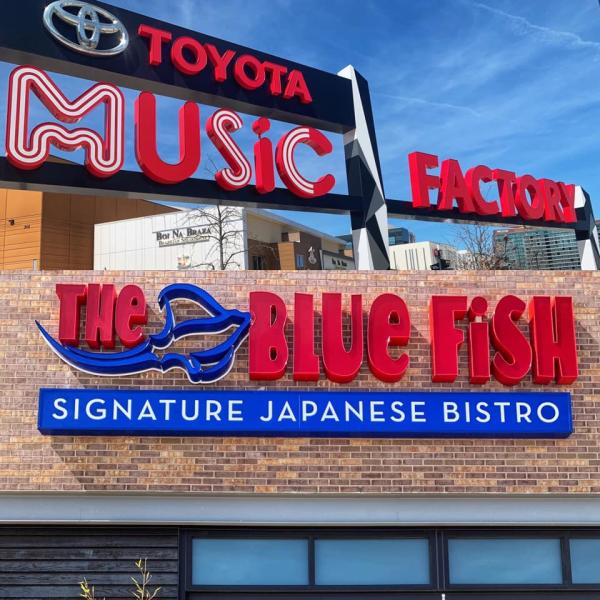 Headquartered in Irving, with 11 restaurants in Texas and others rapidly popping up around the country, The Blue Fish is widely known for its fresh sushi, sashimi and rolls. A longtime DFW sushi staple, fans of The Blue Fish will still find all their favorite menu items at this location. And they will get to experience Blue Fish's first new 'signature concept.' This signature restaurant offers an expanded menu with an authentic omakase "I will leave it to you" experience. Diners who order the omakase, or chef's choice menu, allow the chef to showcase various fish and seafood in the way they see it, allowing the culinary art of great sushi to shine.
Blue Fish's first new 'signature concept' opened just days before the shelter-in-place order, so the signature omakase concept was put on hold, but Blue Fish quickly adapted to curbside pick-up, family packs, and happy hour to go.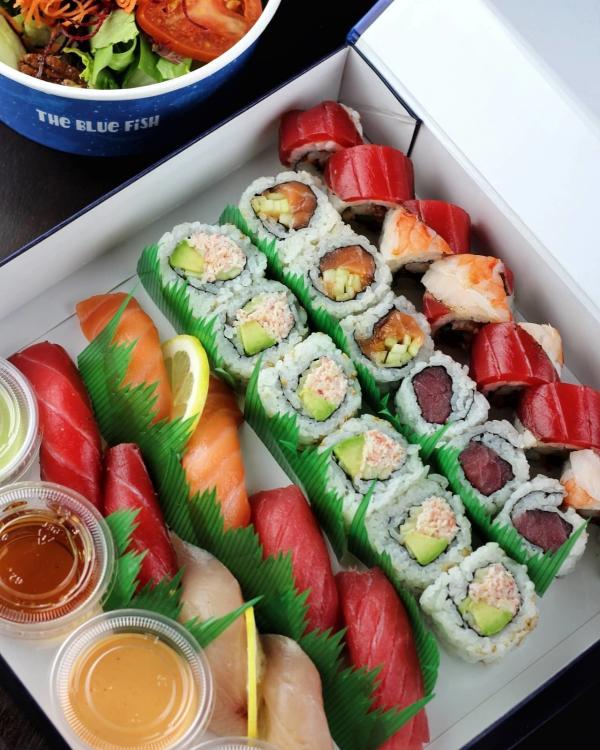 Now, they'd love to welcome you back for either dine-in or take out. In addition to omakase, sushi, sashimi and rolls, you can indulge in an array of Asian-inspired hot dishes, salads, artisan desserts, uniquely crafted cocktails and a wide selection of wine, sake and beer.
What you'll love: Rumor has it that The Blue Fish is the home of the Original Ahi Tower. I can't confirm or deny, but I can tell you that IMO, it's the home of the BEST tuna tower. So, here's your #MondayMotivation. I'll meet you there!
EDOKO OMAKASE
One Omakase, Two Omakase... Irving is for Sushi Lovers

Edoko debuted in March, and despite the on-one-day, off-the-next and back-on-again rollercoaster, Chef Lee has already made many sushi lovers very happy! The menu features cooked items from the kitchen including traditional teriyaki, tempura and karaage – deep-fried bite-sized chicken served with yuzu aioli. But it's the karai baked king crab leg with spicy tobiko aioli that I can't wait to try. Choose from a selection of rice bowls or fried rice if you're eating carbs… or there's a nice selection of sashimi salads if you're in a love/hate with carbs. Sashimi is served by the piece or by 30, 60 or 100 pieces… I think they call that a platter. Bring the in-laws.  At lunch, there are some good-looking Bento Boxes – even a Bulgogi Bento with tender and flavorful Korean bbq marinated beef.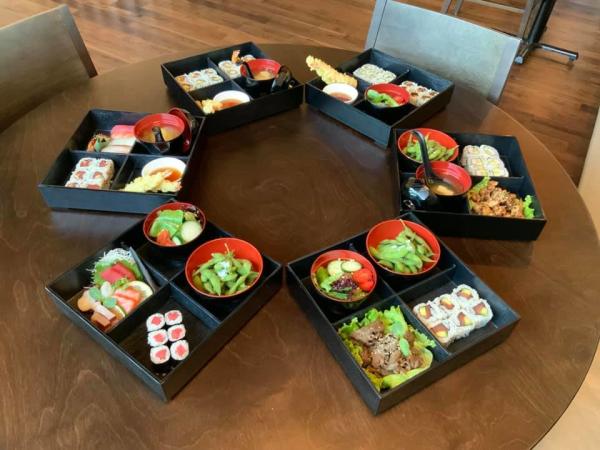 There's a nice, but not overwhelming selection of maki (rolls)… but the star of the show is, of course, Chef Lee's Omakase. His creations not only melt in your mouth, but are also artfully and beautifully presented – a nice compliment to the ambiance, which is clean and simple, yet sophisticated & modern.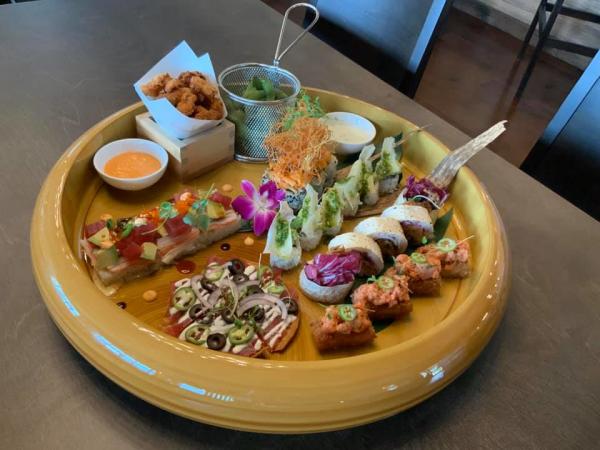 What you'll love: If you're not eating the rice, you can ask them to make you a keto-friendly roll, and they will happily oblige!  What's not to love? Winner, winner, karaage dinner!
BLAZE MODERN BRAZILIAN STEAKHOUSE
Blaze Modern Brazilian Steakhouse just carved out a new location at Toyota Music Factory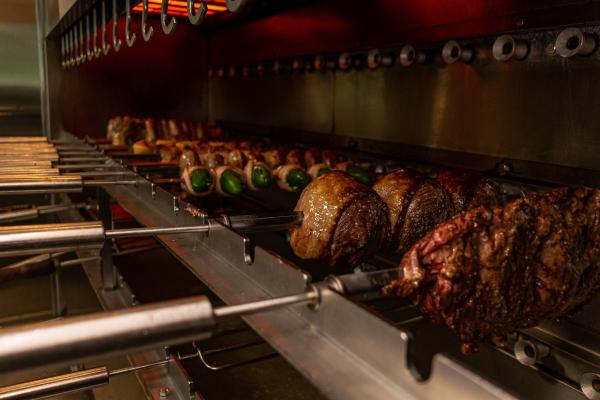 At Blaze you can get a taste of Brazilian hospitality, experience a unique style of service called Rodizio, and feast on a dizzying array of skewered grilled meats presented tableside by servers in traditional gauchos costumes. Where's the beef?  Click here to see last week's #FoodieFriday blazin' hot feature about the new Gauchos in town. Hubba Hubba!
What you'll love: 15 different types of meat to choose from! Just remember to try a little taste on the first round and get second slices of just your favorites, so you'll have room for dessert.
MEXICAN SUGAR COCINA & CANTINA
Teaser: Sultry Mexican Comfort Food is en route to Irving/Las Colinas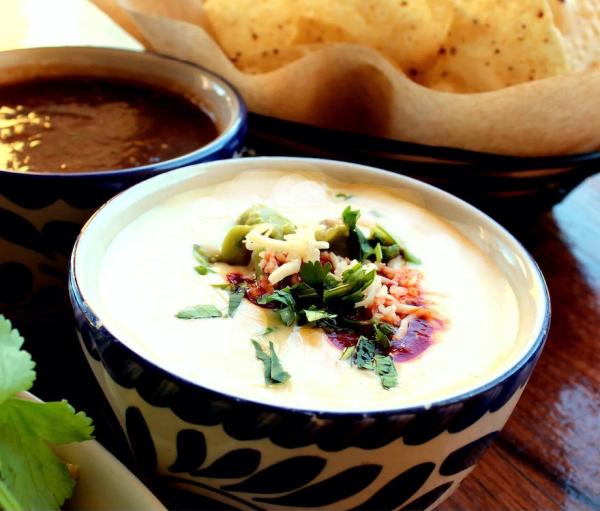 Roses are red, violets are blue, all I want is tacos, and queso, too! How bout you?
Mexican Sugar Cocina &Cantina, a Pan-Latin restaurant, is coming soon… and they're hiring now! Be sure to check #FoodieFriday each week to see when the Las Colinas location will be opening so you can come get some sugar.
What you'll love: I have no idea what "sultry comfort food" is, but word on the street is Mexican Sugar has the meltiest, cheesiest queso in the metro and excellent margaritas. That sound's sultry enough for me to fall in love.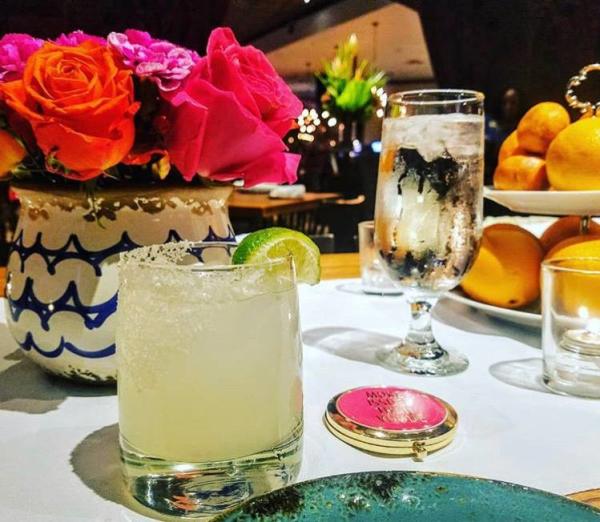 VISIT IRVING
Your go-to for all things food & fun
We're keeping a running list of the restaurants that are open or plan to reopen in the coming days. Stay tuned for more updates, and be sure to send your intel on any new openings or your faves that are making a comeback to @VisitIrvingTx. Tag us on Instagram (@visitirvingtx) with your fun and foodie photos —We'd love to see what you are up to!