Sweet, crispy, and filled with indefinite prophecy, fortune cookies have served as fun farewell treats at Chinese restaurants for more than a century. However, contrary to the popular assumption, this iconic delicacy was actually invented in the U.S.! In celebration of National Fortune Cookie Day on July 20, we are rounding up some of the best places to get them and to savor delicious Chinese-American cuisine in Irving. 
Fortune House
Opened in 2015, Fortune House prides itself in serving authentic Shanghai dishes such as Steamed Pork Juicy Dumplings, as well as classic American-Chinese favorites like Orange Chicken. Next time you're dining in, watch dumplings being made from scratch, live by the open kitchen area! Click here to view the full menu.
Empress of China

Combining traditional favorites such as Egg Foo Yung with specialties like Chef's Special Prawns with spicy garlic sauce, Empress of China offers a well-rounded dining experience. One of our favorite things about the establishment is the fact that it features vintage Chinese-inspired décor and a full bar. To check out the full menu, click here.
Royal Chopstix
With the tried and true concept of serving delicious American-Chinese dishes made with the freshest ingredients, Royal Chopstix has been a local favorite for more than a decade. With popular mouthwatering dishes like Moo Shi Pork and Kung Pao Chicken, it's not that hard to find something you'll like here. Check out the full menu here.
Inchin's Bamboo Garden
Influence by the Szechuan province of China and the exotic flavors of India, Inchin's Bamboo Garden offers a unique array of dishes to cater to both vegetarians and omnivores. Get the best of both worlds with their Oriental Biryani Rice or get a little adventurous and try their Paneer (Indian cheese curds) Tacos! Click here to view the full menu.
Eggroll House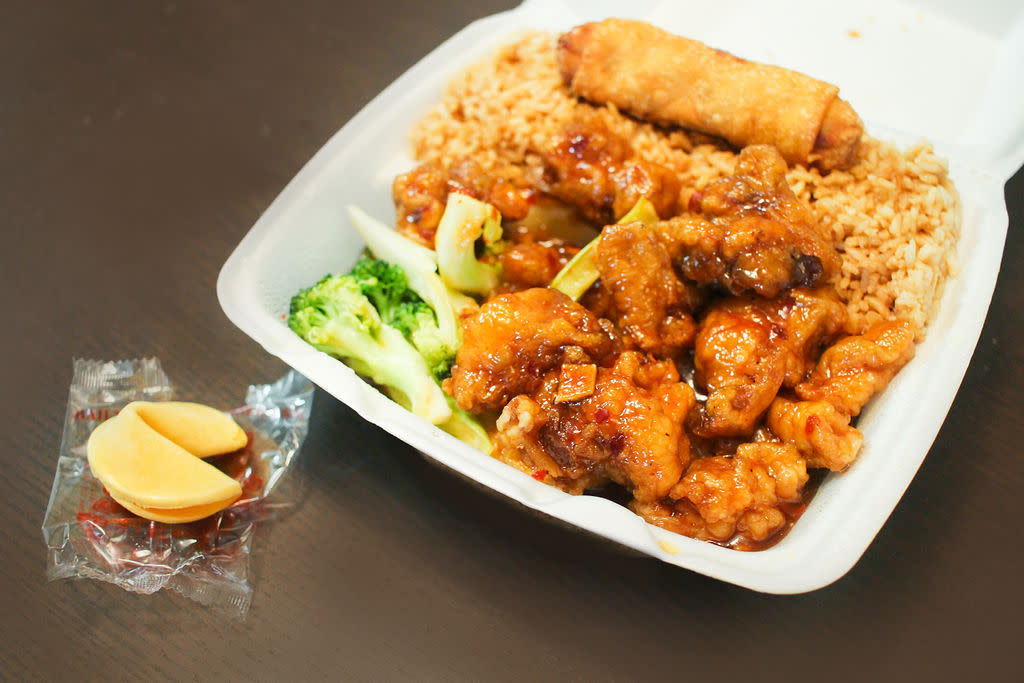 Known for a fast-casual approach, speedy service, and convenient drive-thru window, Eggroll House offers various combo menus featuring staples like General Tso's Chicken, fried rice, and eggrolls. Except on Sundays, this neighborhood favorite is open late daily. View the menu here.
Savor all the flavor, celebrate the unique fusion of East meets West, and on your way out, pick up a fortune cookie or two! Happy National Fortune Cookie Day!